SITUATION UPDATE
The U.S. and EU continue to prepare new sanctions against Russia in light of the alleged war crimes perpetrated by Russian troops in Bucha. Meanwhile, heavy fighting continues in the area between Izyum and Donetsk as Russia threatens to envelop a sizeable portion of Ukraine's forces.
Tactical Update
In eastern Ukraine, Russian forces are slowly advancing from Izyum near Kharkiv to target Slovyansk. Capturing or managing to bypass the city will allow these troops to link up with other Russian forces in the Donbas and encircle Ukrainian defenders, likely resulting in a Russian victory in the region.
Russian forces from Kyiv and Chernihiv have largely completed their withdrawal to Belarus and Russia.
In southern Ukraine, Ukrainian forces continue to progress near Kherson—the first city Russia conquered—and may soon be able to reestablish control over the western bank of the Dnieper river.
Diplomatic Updates
Diplomatic relations between Russia and the West continue to deteriorate as the U.S. imposes additional sanctions on Sberbank, Alfa Bank, and President Putin's two daughters.
On 05 April, European countries including Estonia, Latvia, Italy, Germany, France, Sweden, Spain, and Denmark expelled over 200 Russian diplomats in less than 24 hours under allegations of illegal intelligence activities. Russia has not yet responded, though in-kind dismissals from foreign embassies in Moscow are expected, following Russia's response to similar actions in the past.
Poland and the Baltic states of Estonia, Latvia, and Lithuania have also coordinated to seal their respective borders with Belarus and Russia by the end of the week. Further negotiations are underway to block railways into Belarus and Russia as the nations advance stricter policies to curtail trade supporting Russia.
On 05 April, a Wall Street Journal report revealed that the Czech Republic and Slovakia have quietly begun an effort to leverage their respective military-industrial bases to support Ukraine. The Czech Republic has been providing small numbers of T-72 tanks, infantry fighting vehicles, armored personnel carriers, and Howitzers to Ukraine for several weeks. The Czech Republic and Slovakia are also considering repairing damaged Ukrainian equipment.
The—albeit small—deliveries of heavy weaponry to Ukraine (and possible repairs) will be needed to mount an effective counterattack on the Russian/separatist-controlled territory in the Donbas. Yet, unlike the proposed S-300 anti-air system delivery, the provision of this materiel (in limited quantities) is not enough to upset the balance of forces, diminishing the likelihood that it will be treated by Russia as a NATO escalation in need of response.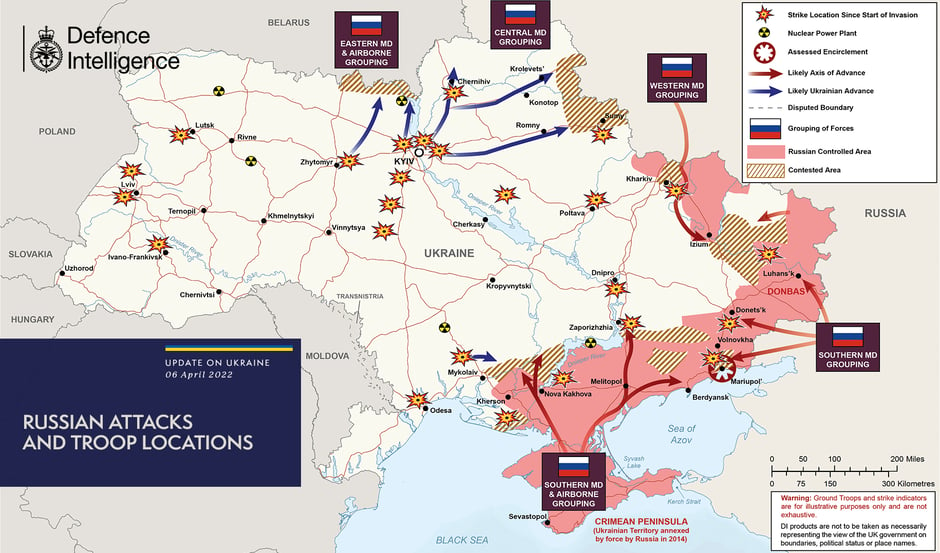 Support
Our team can respond immediately with the following capabilities:
Bespoke intelligence reports and briefings
Armed or unarmed security personnel
Satellite communications (phone and wireless internet)
Emergency medical and tele-medical support
Logistical support
Evacuation by ground where feasible
Click below to contact Global Guardian's 24/7 Operations Center or call us directly at +1 (703) 566-9463.