There are nearly 1.3 million cases in the U.S.
The death toll from COVID-19 stands at 77,000 in the U.S. There were more than 4,500 deaths recorded in the last 48 hours.


According to Labor Department statistics, more than 20 million jobs were lost in April. The unemployment rate now stands at 14.7 percent. More than 33 million people have filed unemployment insurance claims since the pandemic-driven lockdown began in mid-March.



In Pennsylvania, the stay-at-home order was extended to 04 June for "red" counties with high rates of COVID-19 infections. Businesses in "yellow" counties will be allowed to re-open with some restrictions starting 08 May.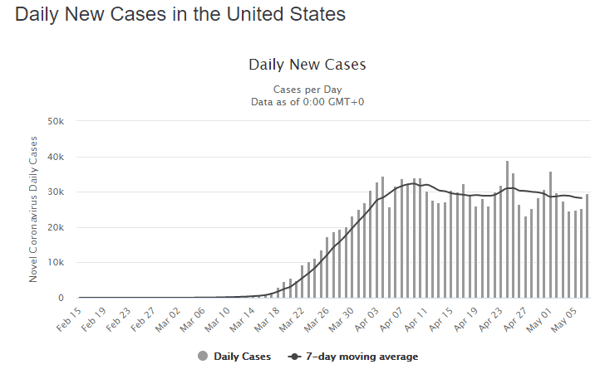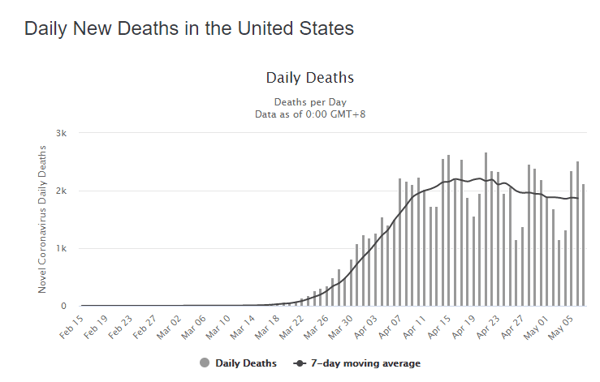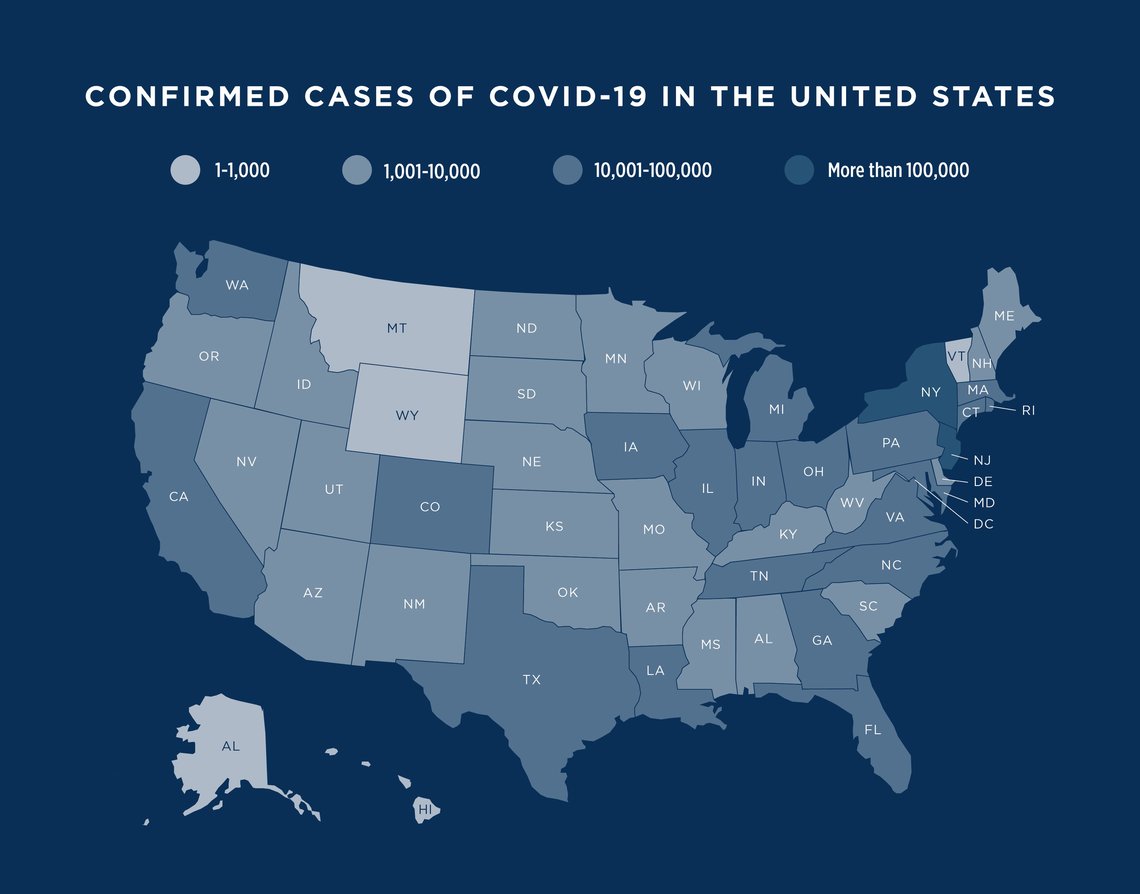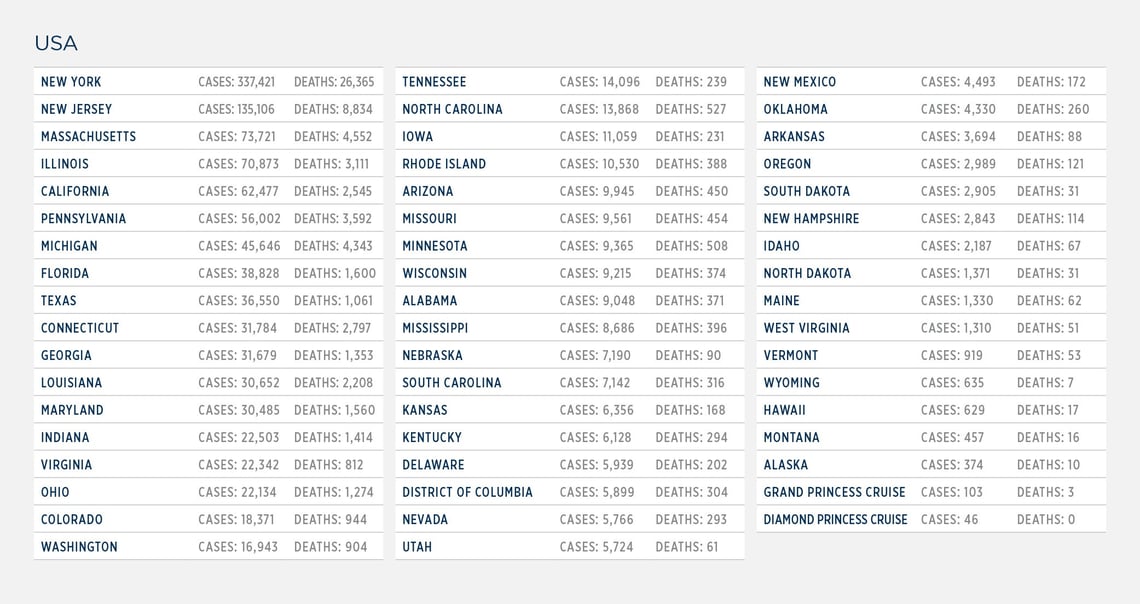 Latest global updates:
Russia continues to report significant numbers of daily new cases, with more than 10,000 new cases reported each of the last five days. The country now has more than 187,000 cases and 1,700 deaths.


From 15 May, Estonia, Latvia and Lithuania will reopen their borders with one another as part of a plan to ease COVID-19 travel restrictions.


Brazil reported more than 20,000 new cases in the last 48 hours, a marked increase from earlier in the week. Authorities in Rio de Janeiro extended the state's stay-at-home measure and border closure until 11 May.
What we know:
Nearly 4,000,000 confirmed cases worldwide

273,000 deaths

1,365,000 recovered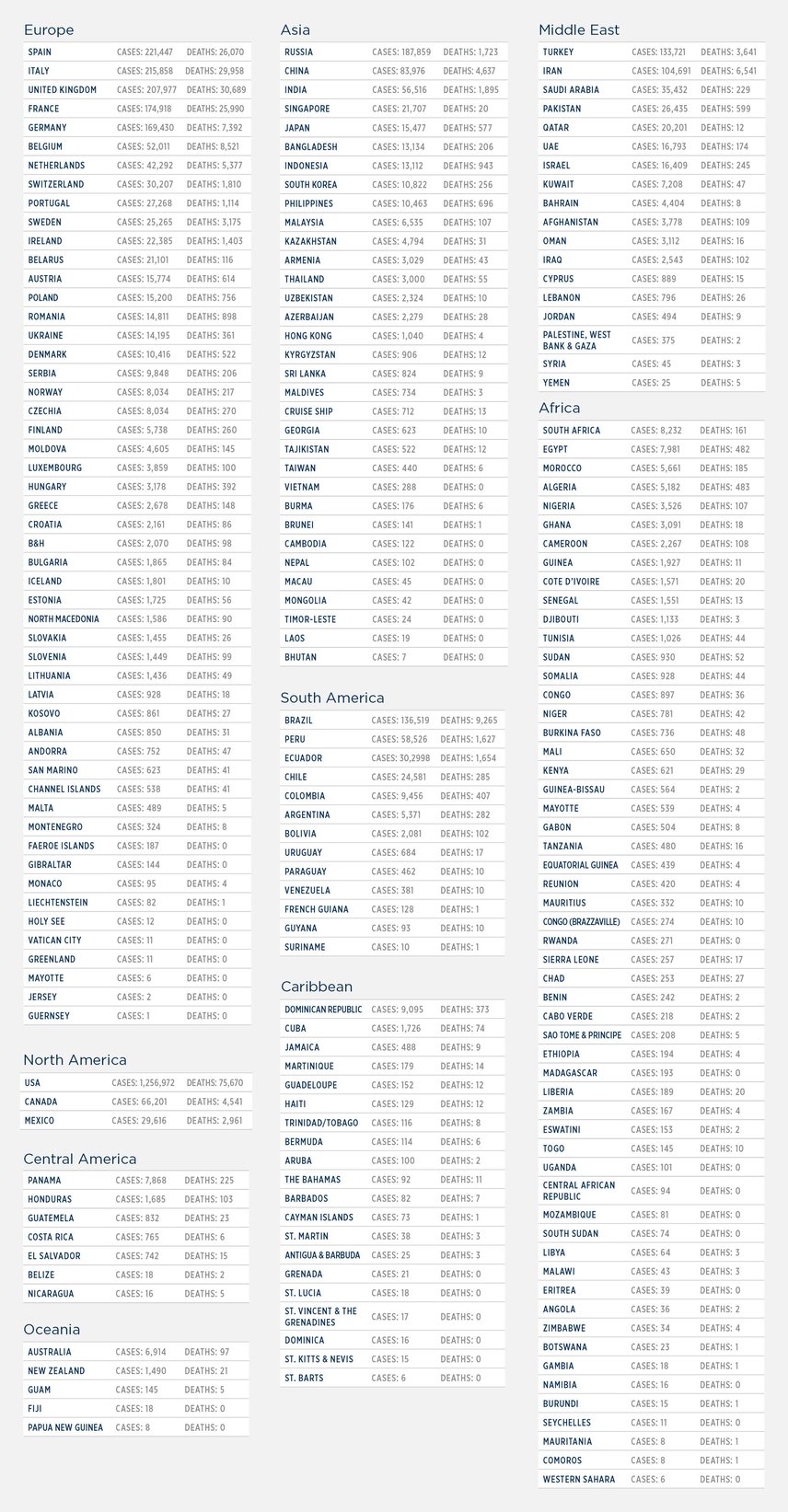 TRAVEL ADVICE
The U.S. State Dept. has issued Level 4: DO NOT TRAVEL guidance for the entire world amid the COVID-19 pandemic. In addition, Global Guardian recommends the following:

Return to the U.S. if currently abroad while commercial means are still available. Otherwise, prepare to remain abroad for an indefinite period.
Avoid all international travel.

Practice advanced careful hygiene measures, including frequent hand washing and sanitizing.

Practice "social distancing" while in public spaces.
OUTLOOK
The outlook remains optimistic as several European countries are starting to see a significant decline in new cases 20-30 days after instituting aggressive lockdown measures. Many are now starting to re-open limited parts of their economies and the success of those restarts will be key for how other nations handle lifting of restrictions. However, others, like Russia and Brazil, are seeing daily increases in new cases and are several months behind on likely re-opening.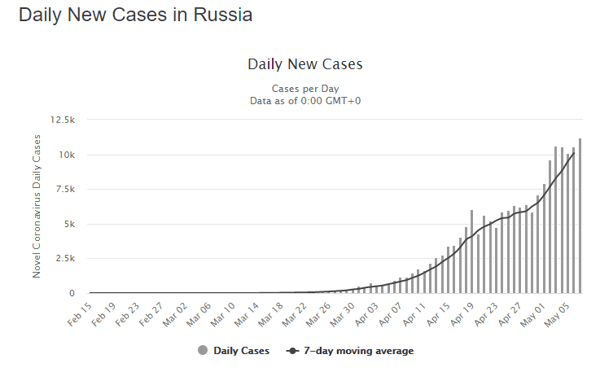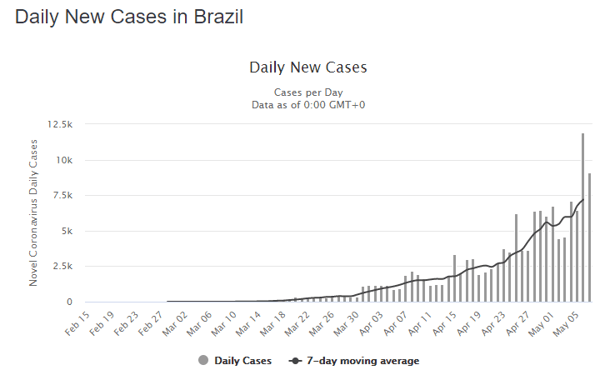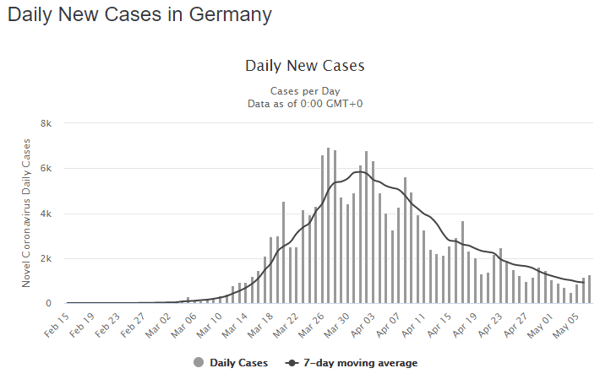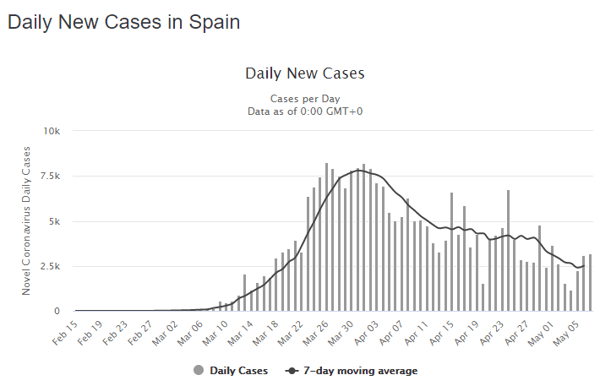 JOIN US FOR OUR UPCOMING WEBINAR: A Q&A Session with the Global Guardian Team
Wednesday, May 20 | 1:00 to 2:00 PM EST
As we navigate what the new normal looks like, Global Guardian continues to provide COVID-19 support, including regular intel reporting, employee trainings, protocols on returning to work safely, how we need to think about the future of travel, and more.
Join us for a webinar on Wednesday, May 20, where you will have the chance to ask your COVID-19 related questions and hear directly from Dale Buckner, CEO, Michael Ballard, Director of Intelligence and Dr. Chris White, Assistant Medical Director. The team will provide a 15-minute overview of the current COVID-19 status followed by 45-minutes of Q&A. To register, click here.