Death Toll Passes 70,000 Mark in U.S.
The death toll from COVID-19 stands at 72,000 in the U.S. There were more than 2,300 deaths recorded in the last 24 hours. Nursing homes have been hit particularly hard by the virus.
Hundreds of activists gathered outside the Massachusetts State House in Boston on 04 May to protest COVID-19-related restrictions.

Activists called on supporters to gather outside Fresno City Hall in California at 11:00am local time on 6 May to condemn the state's COVID-19-related restrictions.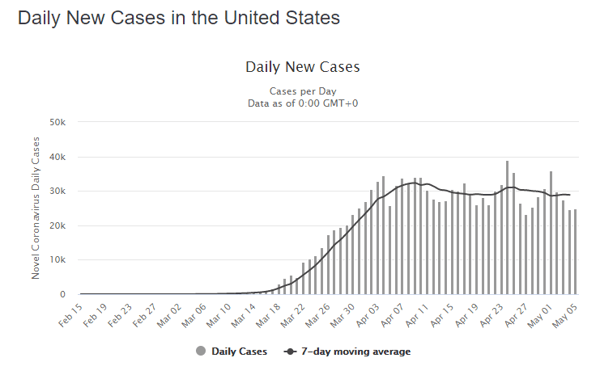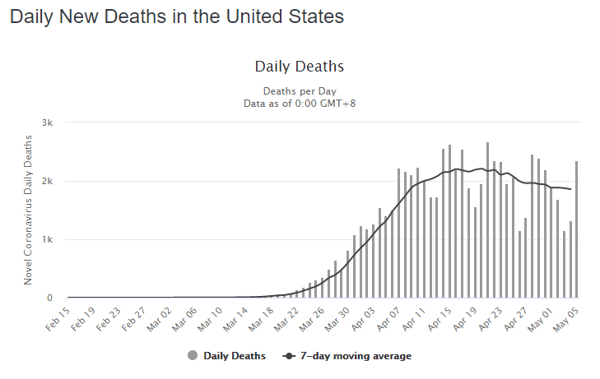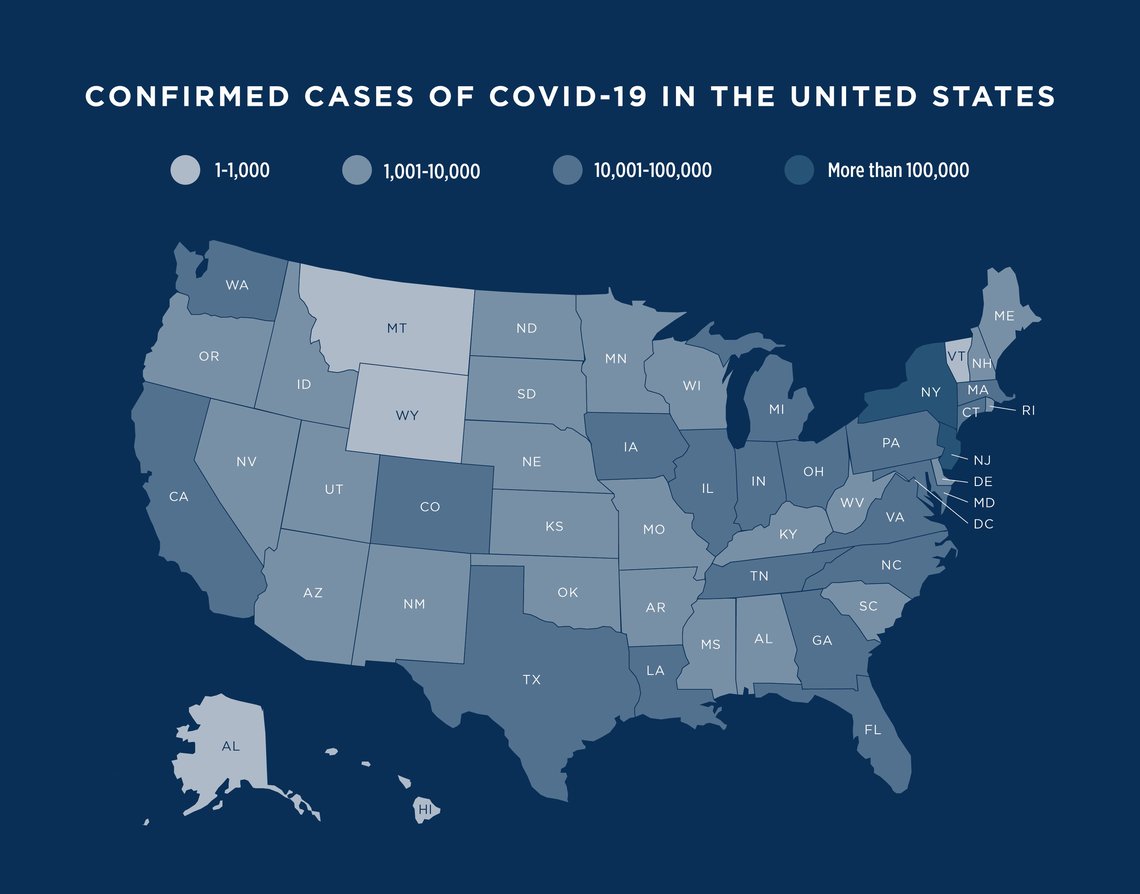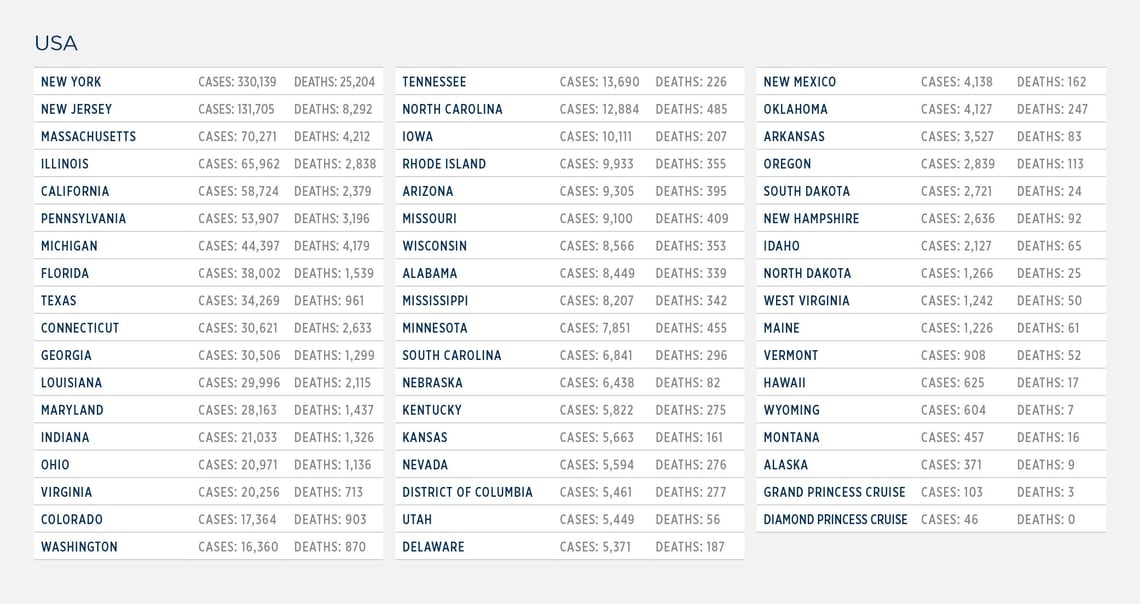 Latest global updates:
Russia continues to report significant numbers of daily new cases, with more than 10,000 new cases reported each of the last four days. The country now has more than 165,000 cases and 1,500 deaths.


India reported nearly 4,000 new cases on 04 May, a new daily record for the country. The country has conducted over 1.2 million tests so far, but due to its massive population (over 1.35 billion people), actual new new cases are likely far higher than reported.


Ecuador's state of emergency has been extended to 15 June. This includes a ban on non-essential business operations and urban transport. A curfew remains in place from 2pm to 5am local time.



Germany

has extended social distancing measures to 05 June while businesses of all sizes were allowed to re-open on 06 May.



El Salvador

is extending its nationwide curfew to 22 May.



Colombia

and Paraguay are extending their nationwide lockdowns to at least 25 May.



Ukraine

is modifying and extending its nationwide lockdown to 22 May. Some restrictions on businesses will be eased starting 11 May while inter-city and international travel will remain suspended.




What we know:
Nearly 3,800,000 confirmed cases worldwide

259,000 deaths

1,260,000 recovered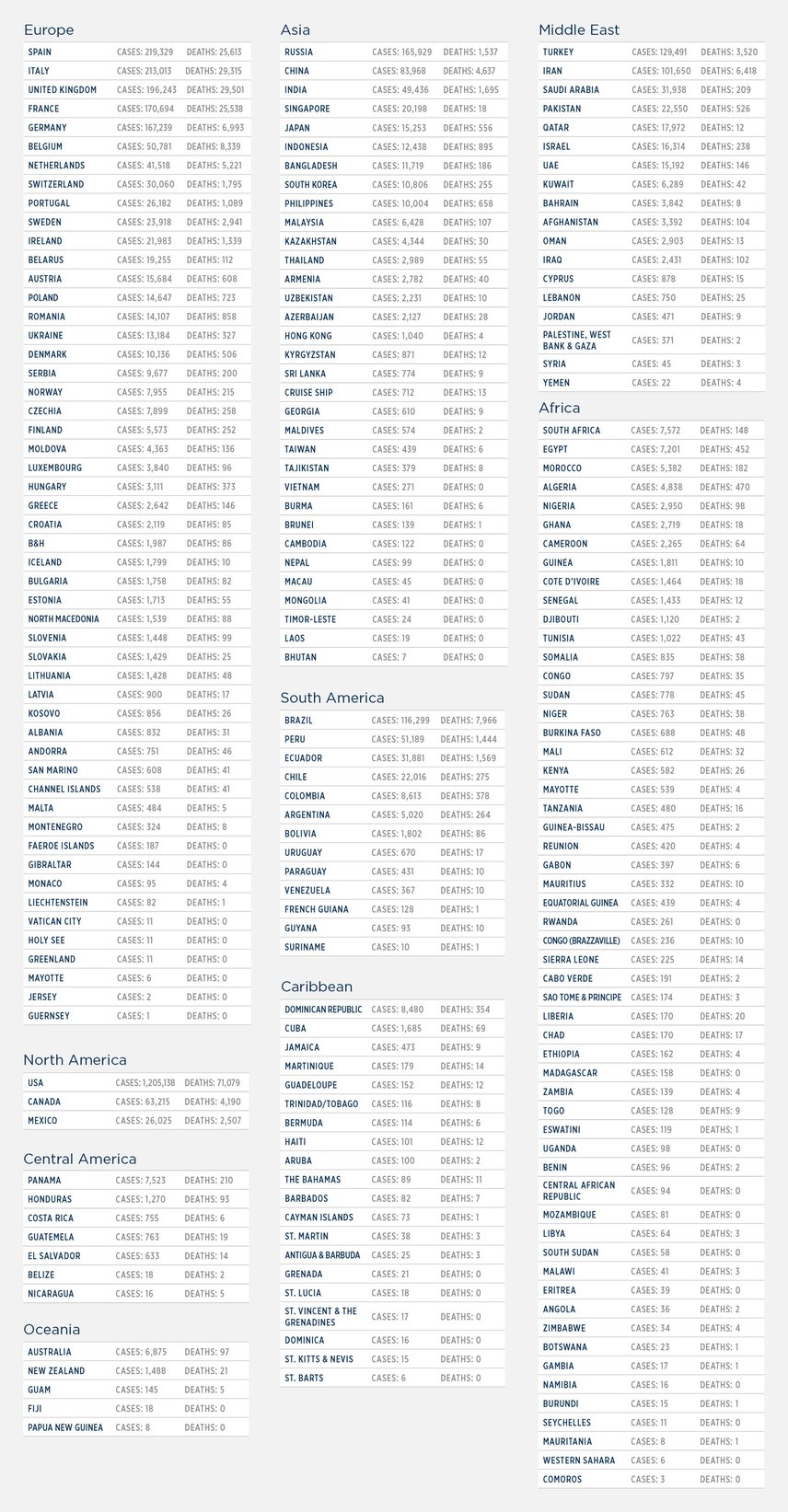 TRAVEL ADVICE
The U.S. State Dept. has issued Level 4: DO NOT TRAVEL guidance for the entire world amid the COVID-19 pandemic. In addition, Global Guardian recommends the following:

Return to the U.S. if currently abroad while commercial means are still available. Otherwise, prepare to remain abroad for an indefinite period.
Avoid all international travel.

Practice advanced careful hygiene measures, including frequent hand washing and sanitizing.

Practice "social distancing" while in public spaces.
OUTLOOK
The outlook remains optimistic as several European countries are starting to see a significant decline in new cases 20-30 days after instituting aggressive lockdown measures. Many are now starting to re-open limited parts of their economies and the success of those restarts will be key for how other nations handle lifting of restrictions. However, others, like Russia, are seeing daily increases in new cases and are several months behind on likely re-opening.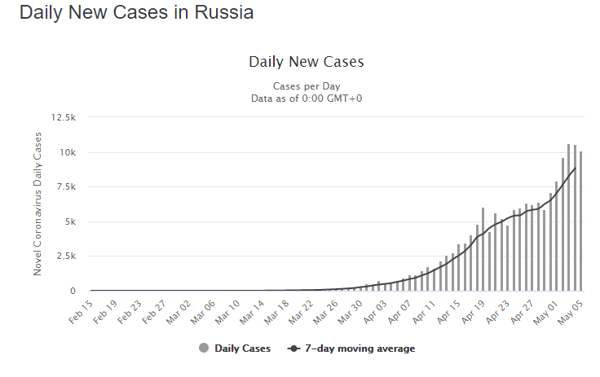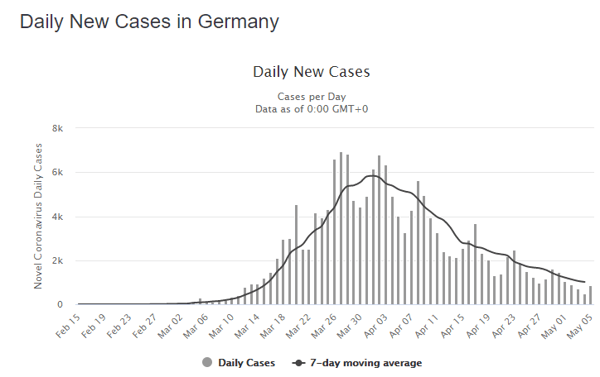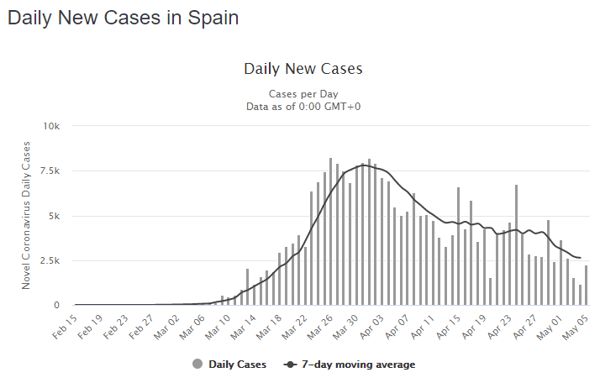 Support
It is our goal at Global Guardian to continue to support the health, safety, and security of our clients throughout the COVID-19 pandemic. From Medical Support, including Mobile Medical Units and supplies to Emergency Evacuations and Custom Intelligence Reports, please reach out to us at intelligence@globalguardian.com to learn more about how we can provide assistance during this time.