New unemployment claims in the U.S. passed the 40 million mark since the pandemic took hold. Approximately 1 in 4 U.S. workers have filed for unemployment since mid-March.
Federal and state programs providing small business relief, extra unemployment benefits, economic stimulus, and moratoriums on evictions are set to expire in the coming months. Unless they are extended, many of the 40 million newly unemployed will be facing severe economic distress, including homelessness and hunger, and may turn to crimes of desperation to survive.


Virginia Governor Ralph Northam announced that the state will enter Phase One of its COVID-19 exit strategy on 29 May. Retail shops, restaurants, houses of worship, close contact establishments and outdoor venues may reopen with 50 percent capacity and social distancing measures. Gatherings of more than 10 people remain banned. Masks must be worn in public.



Hawaiian authorities announced that the 14-day quarantine requirement for all inbound travelers into Hawaii was extended until at least 30 June. A 14-day quarantine period is also enforced for those travelling between islands in Hawaii; however, officials suggested this would be lifted in the near-term, without providing a specific date.





Officials at Reagan National (DCA/KDCA) and Washington Dulles (IAD/KIAD) airports in the Washington, D.C. area indicated that passengers must wear a face covering over their mouth and nose while they are inside the facilities from 29 May. Officials at Baltimore-Washington Airport (BWI/KBWI) also advised travelers to wear masks.





In Nevada, officials announced that Phase 2 of the state's COVID-19 exit strategy would be implemented from 29 May, allowing most entertainment venues including bars to reopen with social distancing measures in place; casinos are set to reopen from 4 June. Gatherings of up to 50 people will be permitted, however, nightclubs remain closed until further notice.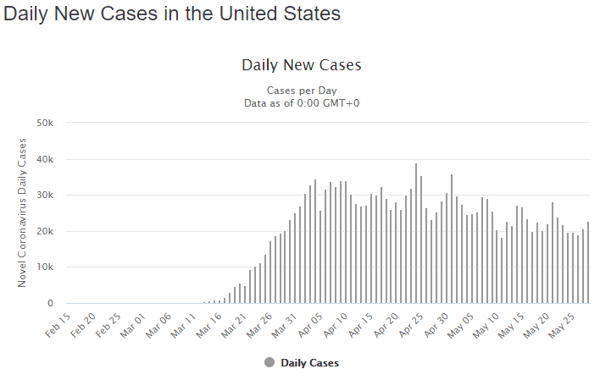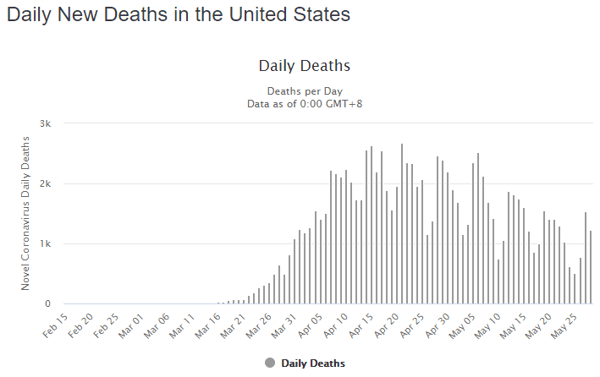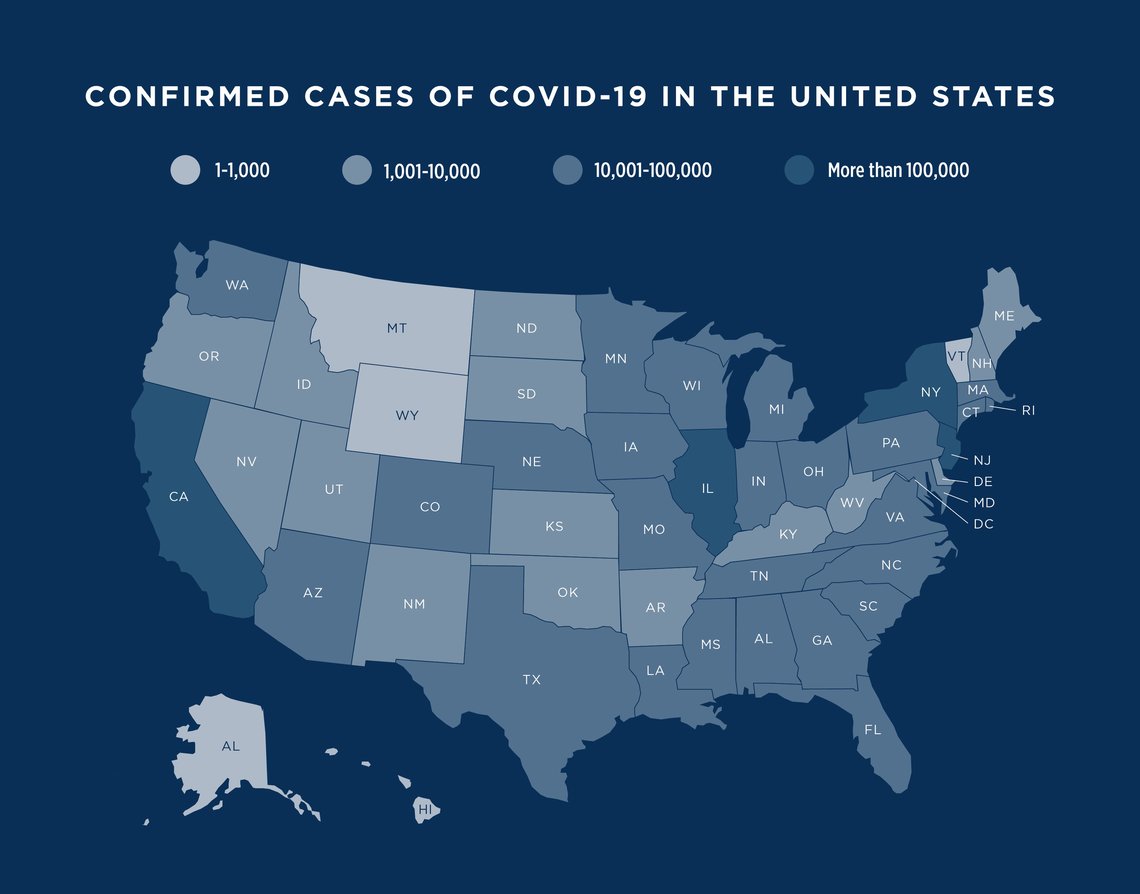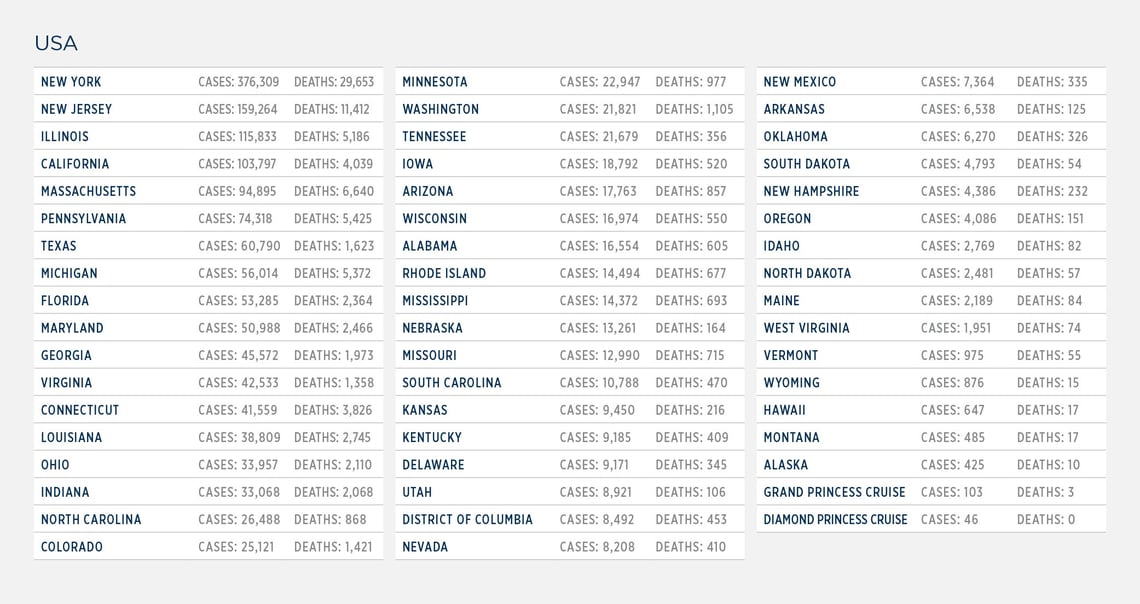 Latest global updates:

In New Zealand, only one active COVID-19 case remains with no new cases reported for seven consecutive days. The country remains cut off from international travelers.


The Turkish government announced that intercity travel restrictions will be lifted from 1 June as the country moves to reopen its tourism sector.


In Hungary, Prime Minister Viktor Orban announced that the state of emergency will be lifted on 20 June, also rescinding controversial legislation passed by Parliament in March allowing the Prime Minister to rule by decree.


Latin America now accounts for a majority of daily new incidents of COVID-19. Brazil, Mexico, Peru, Ecuador, and Chile are now hotspots in the region.
What we know:
Nearly 6,000,000 confirmed cases worldwide

362,000 deaths

Over 2,600,000 recovered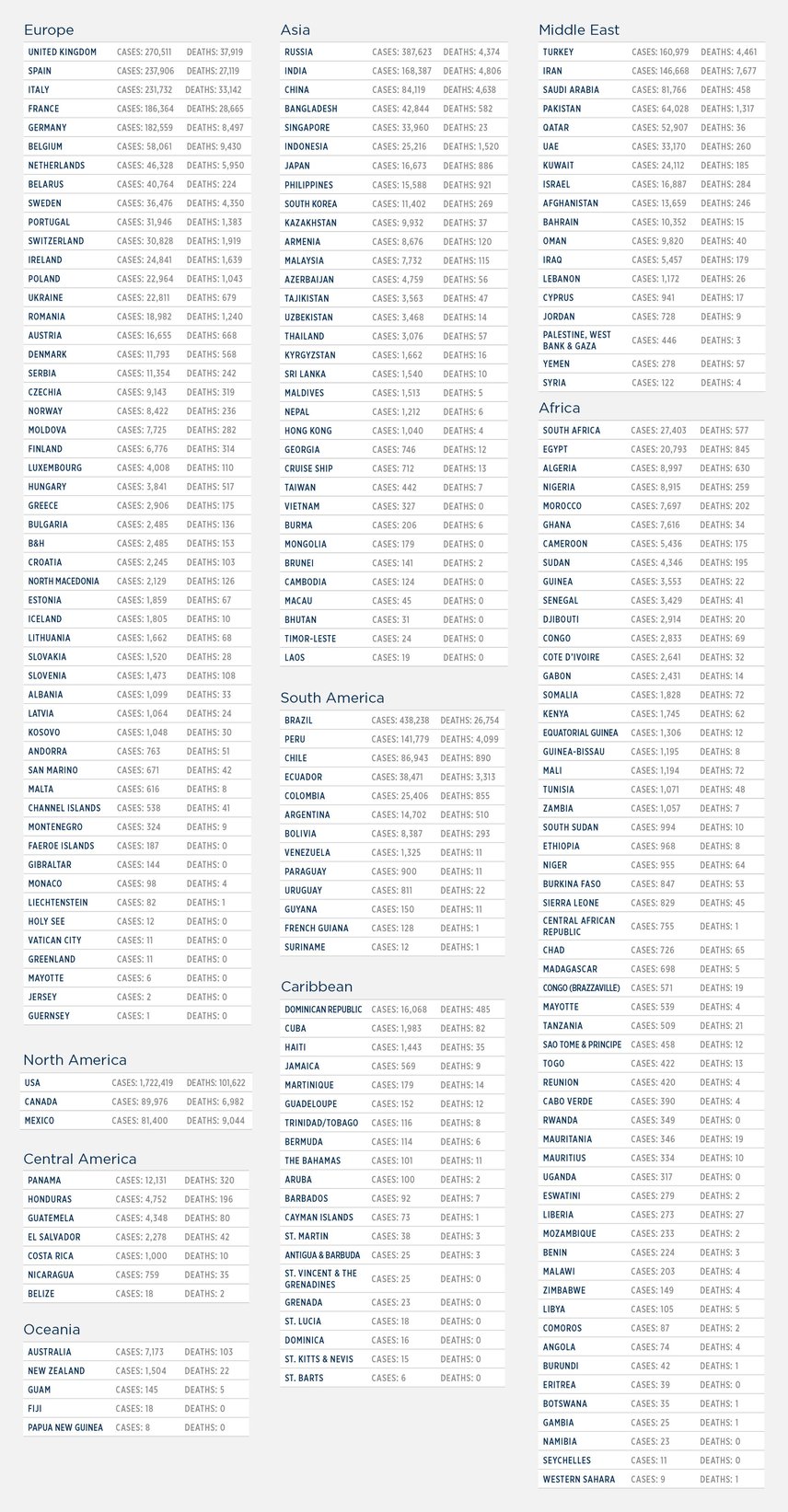 OUTLOOK
Many countries in Europe are now starting to re-open limited parts of their economies, including the tourism sector, and the success of those restarts will be key for how other nations handle lifting of restrictions. However, others, like Russia, Mexico, and Brazil, are seeing high numbers of daily new cases and are several months behind on re-opening.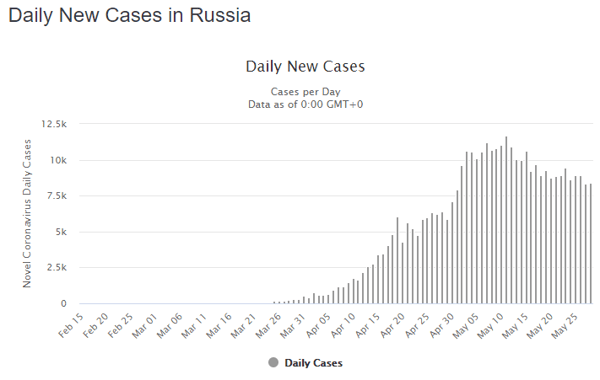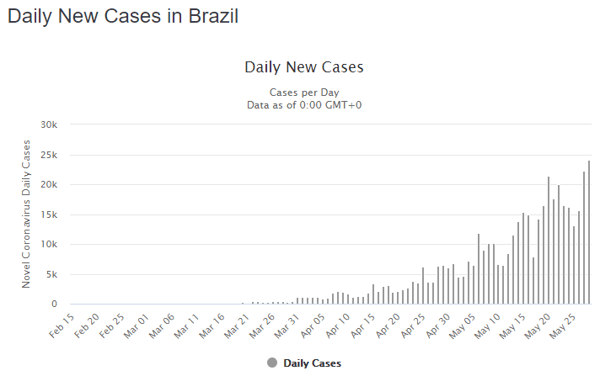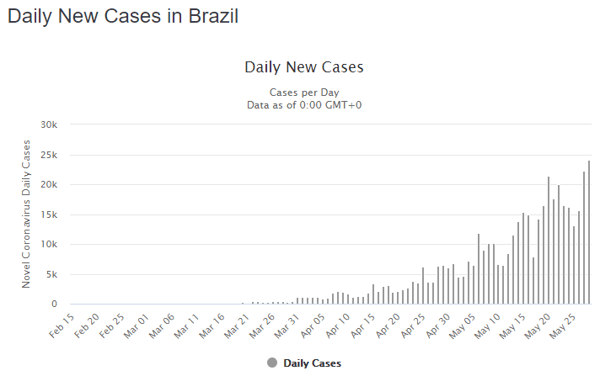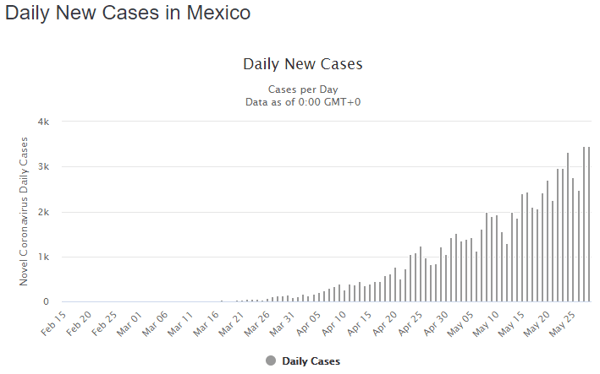 JOIN US FOR OUR UPCOMING WEBINAR - THE PERFECT STORM: PREPARING FOR HURRICANE SEASON IN A WORLD WITH COVID-19
Hurricane season is fast approaching, and it is predicted to have higher-than-usual storm activity. The presence of the COVID-19 pandemic makes it even more important to prepare and plan ahead. Join us for our 60-minute special webinar to hear from Dale Buckner, Global Guardian CEO and President, Erik Antons, Global Security Executive, and Mike Andler, Lockton Insurance EVP, as they guide you through how to properly plan for the upcoming season in our "new normal."