New York governor Andrew Cuomo announced a two-week extension of stay-at-home orders for parts of the state, including NYC, that do not meet certain criteria laid out by the state. Five regions of New York were cleared to reopen some non-essential businesses; the Finger Lakes, including Rochester; Central New York, a five-county area including Syracuse; the Southern Tier, which borders Pennsylvania; the Mohawk Valley, west of Albany; and the rural North County, which includes the Adirondack Mountains.
New Jersey announced its beaches will be partially open by Memorial Day weekend. Boardwalk restaurants can only offer takeout or delivery, and amusement parks, arcades, and other establishments will remain closed. Social distancing guidelines must be observed while on the beach.


Wisconsin's supreme court struck down Governor Tony Evers's COVID-19 lockdown restrictions originally in place until 26 May; while legislators who brought the suit asked for a stay to leave the order in place until 20 May pending new guidance, multiple businesses indicated they were reopening immediately. Milwaukee, Madison, Racine, Green Bay and other cities announced that their own municipal and county restrictions remain in place.


Virginia announced easing of restrictions starting on 15 May for many parts of the state. Northern Virginia and Richmond have postponed relaxing restrictions until at least 28 May due to accelerated growth in new cases.



The CDC tracks 12 national-level forecasts for cumulative deaths and aggregates them into a National Ensemble Forecast. The National Ensemble Forecast suggests that the number of cumulative reported deaths are likely to exceed 100,000 by June 1st.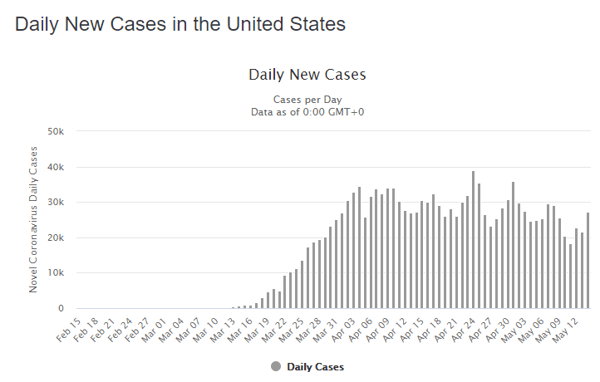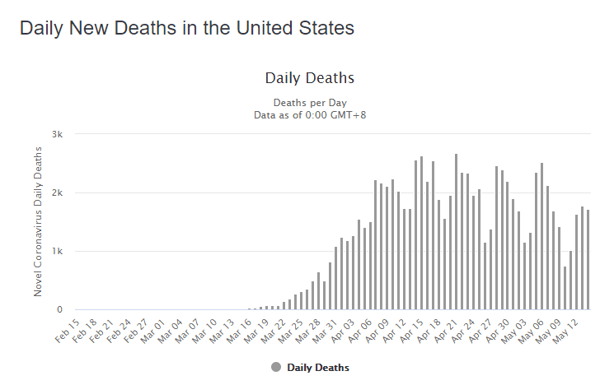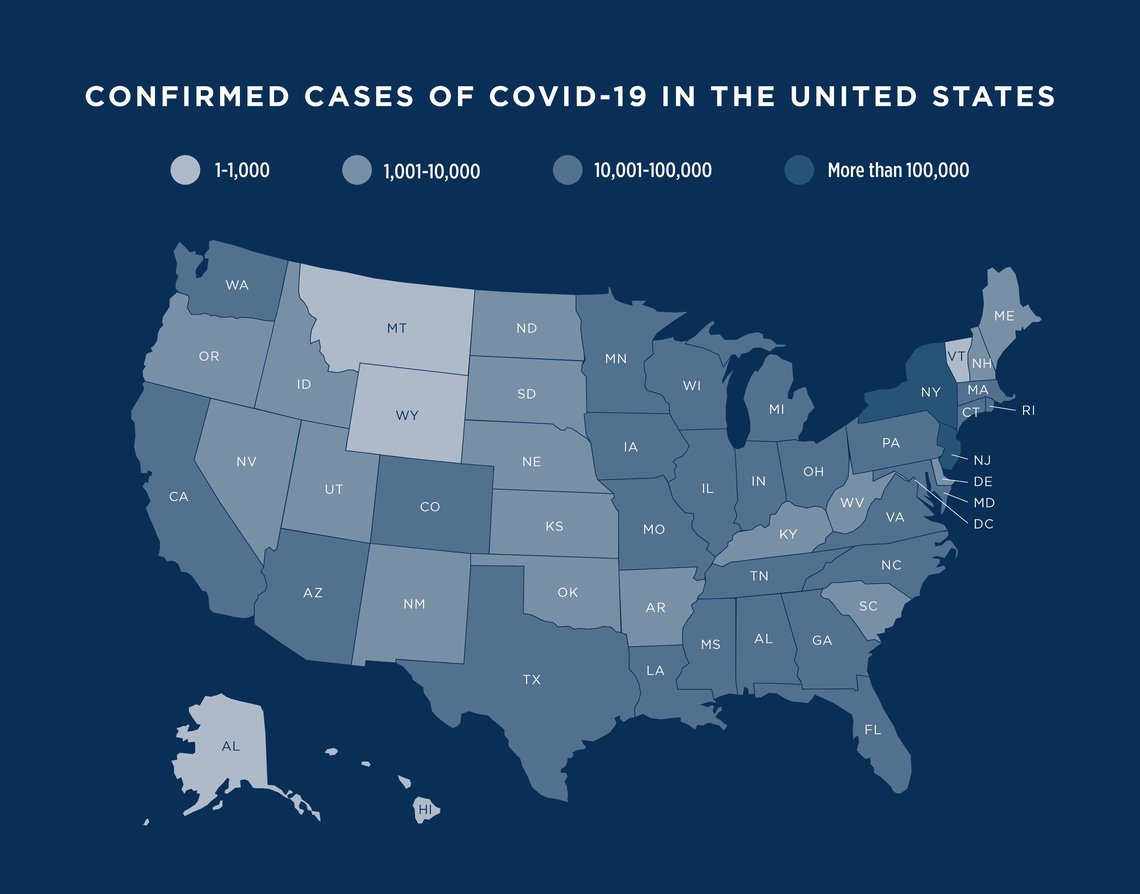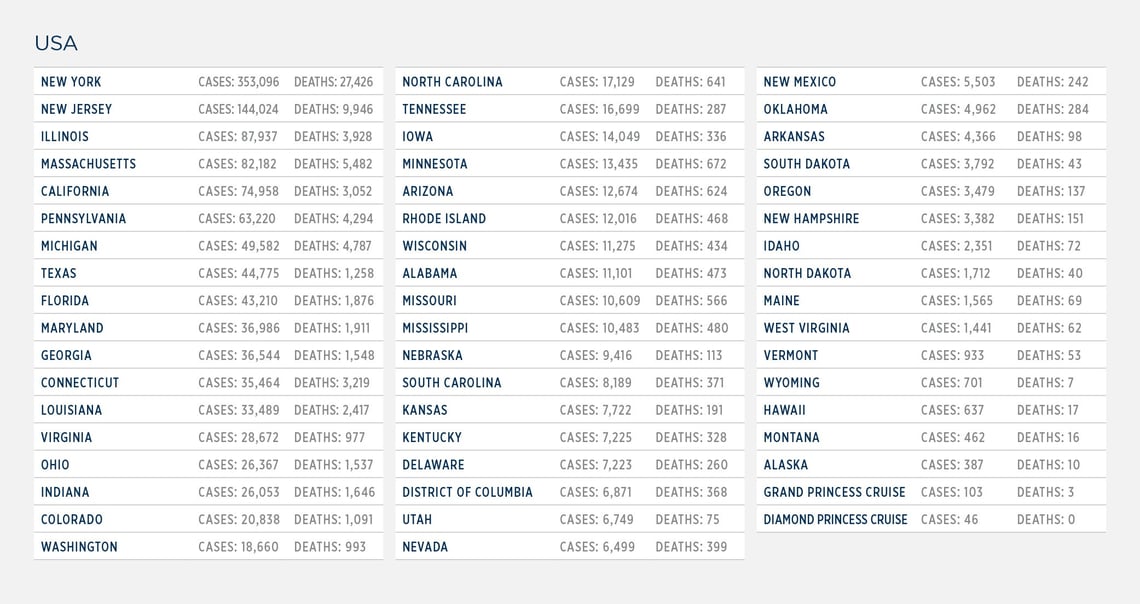 Latest global updates:

Russia continues to report significant numbers of daily new cases, with more than 10,000 daily new cases reported on average over the last two weeks. There are more than 262,000 cases but just 2,400 deaths, highlighting the 2-3 week lag time between exposure and death.


In China, the city of Shulan, in Jilin province has implemented a lockdown after 11 new cases were reported. The city of Wuhan announced it would test all 11 million residents in an effort to stamp out COVID-19.


Brazil has reported over 200,000 confirmed cases, with more than 14,000 deaths. It is among the worst hit countries and new cases continue to grow fast. On 14 May, there were nearly 14,000 new cases reported. Brazil's health minister resigned after less than one month on the job over apparent clashes with President Bolsonaro. The high number of deaths indicate actual positive cases are being significantly under-reported.


As of 15 May, no new COVID-19 cases were reported in Sri Lanka for a fifth consecutive day.


As of 15 May, no new COVID-19 cases were reported in Brunei for the eighth consecutive day.


What we know:
Over 4,570,000 confirmed cases worldwide

304,963 deaths

1,725,000 recovered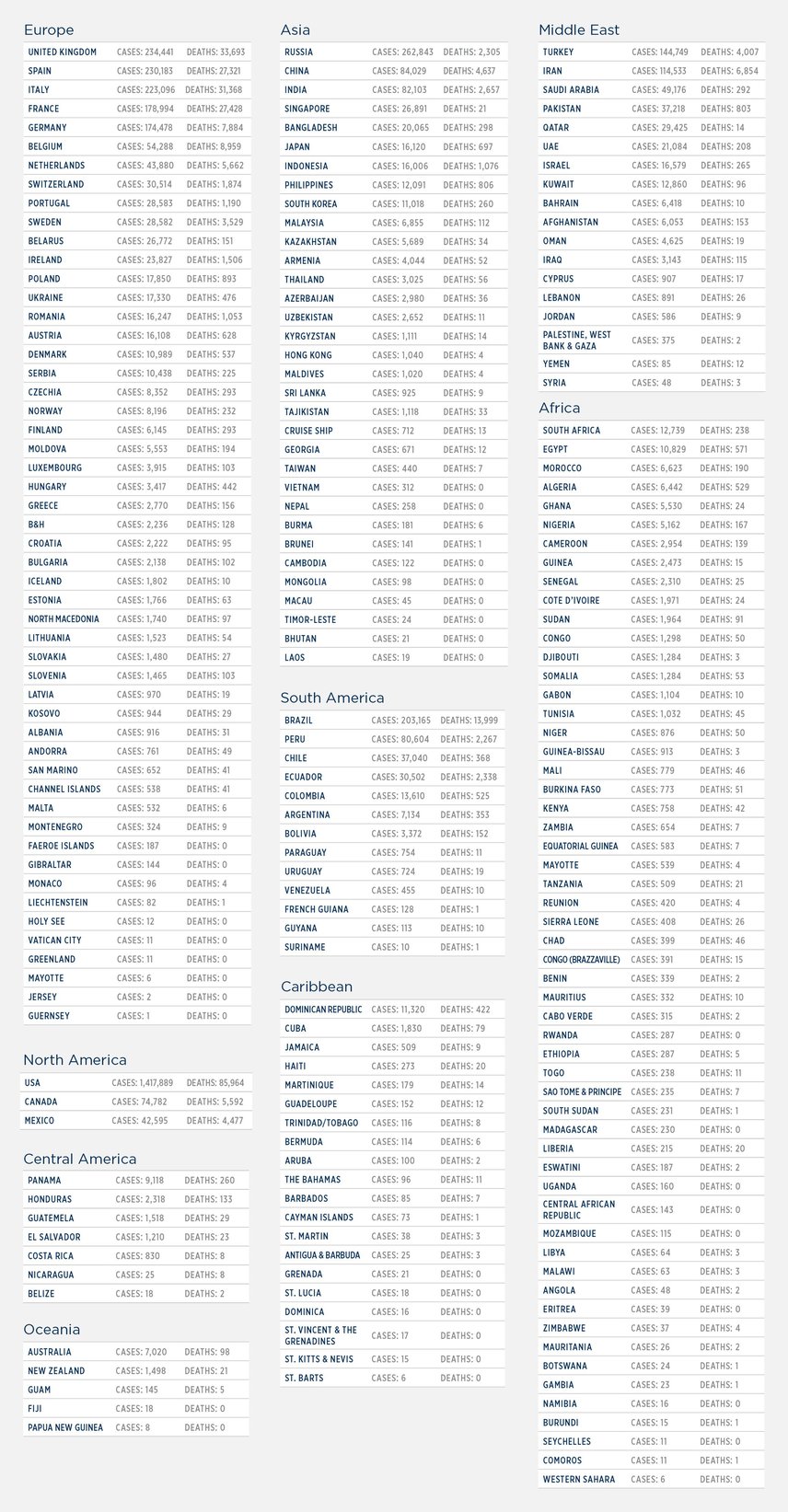 TRAVEL ADVICE
The U.S. State Dept. has issued Level 4: DO NOT TRAVEL guidance for the entire world amid the COVID-19 pandemic. In addition, Global Guardian recommends the following:

Return to the U.S. if currently abroad while commercial means are still available. Otherwise, prepare to remain abroad for an indefinite period.
Avoid all international travel.

Practice advanced careful hygiene measures, including frequent hand washing and sanitizing.

Practice "social distancing" while in public spaces.
OUTLOOK
Many countries in Europe are now starting to re-open limited parts of their economies and the success of those restarts will be key for how other nations handle lifting of restrictions. However, others, like Russia and Brazil, are seeing daily increases in new cases and are several months behind on likely re-opening.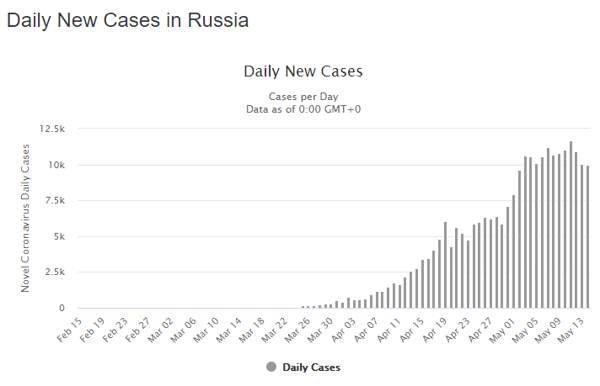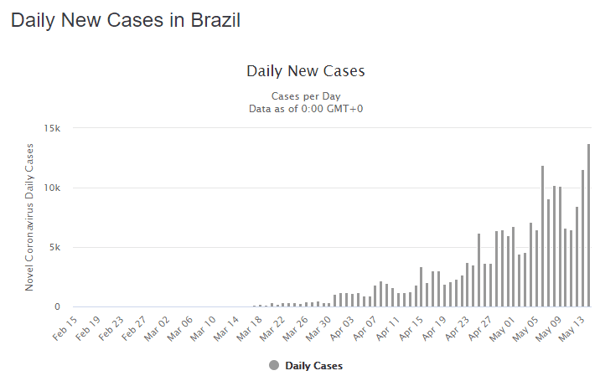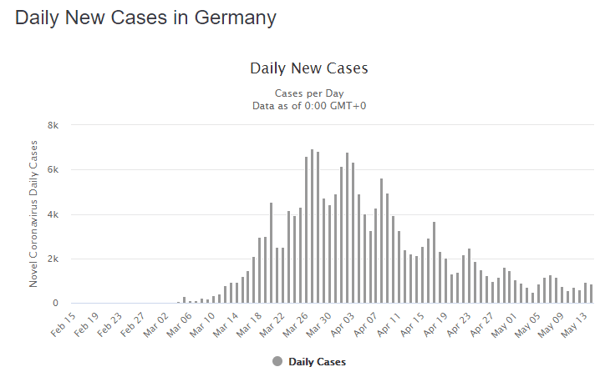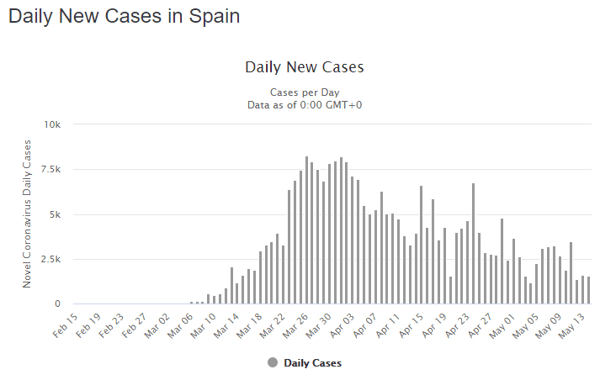 JOIN US FOR OUR UPCOMING WEBINAR: A Q&A Session with the Global Guardian Team
Wednesday, May 20 | 1:00 to 2:00 PM EST
As we navigate what the new normal looks like, Global Guardian continues to provide COVID-19 support, including regular intel reporting, employee trainings, protocols on returning to work safely, how we need to think about the future of travel, and more.
Join us for a webinar on Wednesday, May 20, where you will have the chance to ask your COVID-19 related questions and hear directly from Dale Buckner, CEO, Michael Ballard, Director of Intelligence and Dr. Chris White, Assistant Medical Director. The team will provide a 15-minute overview of the current COVID-19 status followed by 45-minutes of Q&A. To register, click here.