The death toll from COVID-19 passed 80,000 in the U.S. on 11 May. There are more than 1,000,000 active cases in the U.S.
Multiple government officials and White House employees have either tested positive or are self-quarantining after exposure to positive individuals. Key leaders are tested daily for COVID-19.



Over 100 children in the U.S. have been hospitalized with a rare syndrome linked to COVID-19. At least three children in New York have died from it. Pediatric multi-symptom inflammatory syndrome, as its known, appears similar to Kawasaki Disease or toxic shock syndrome. All three of the children who died had tested positive for COVID-19 but did not show any of the respiratory symptoms that typically affect adults.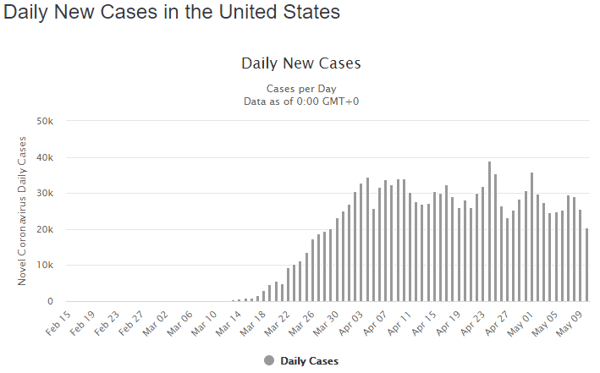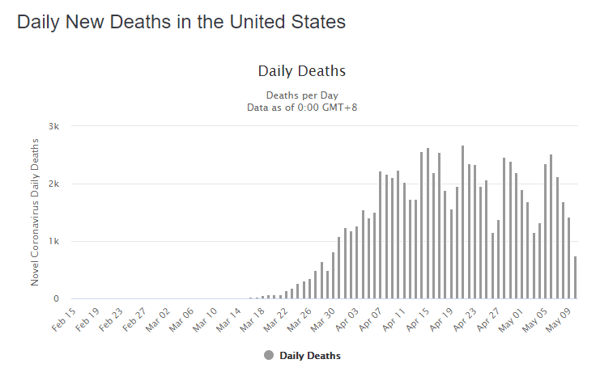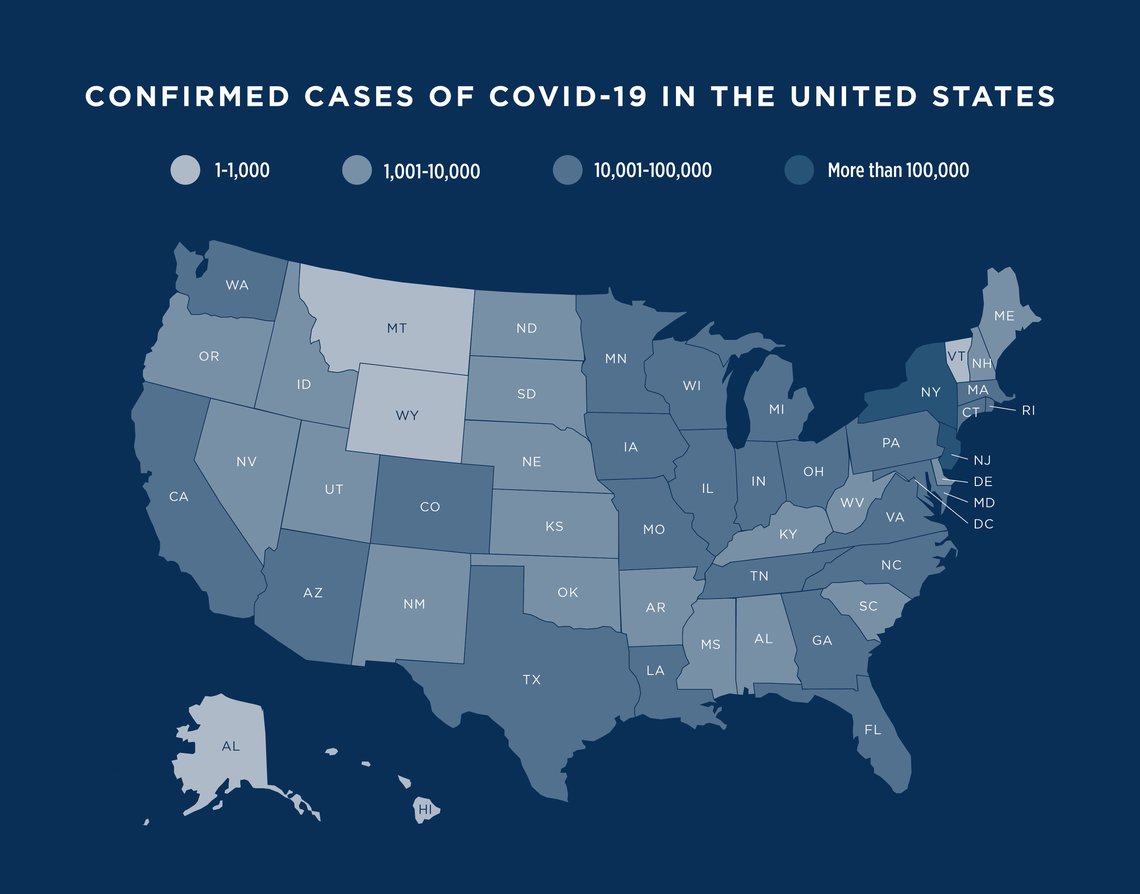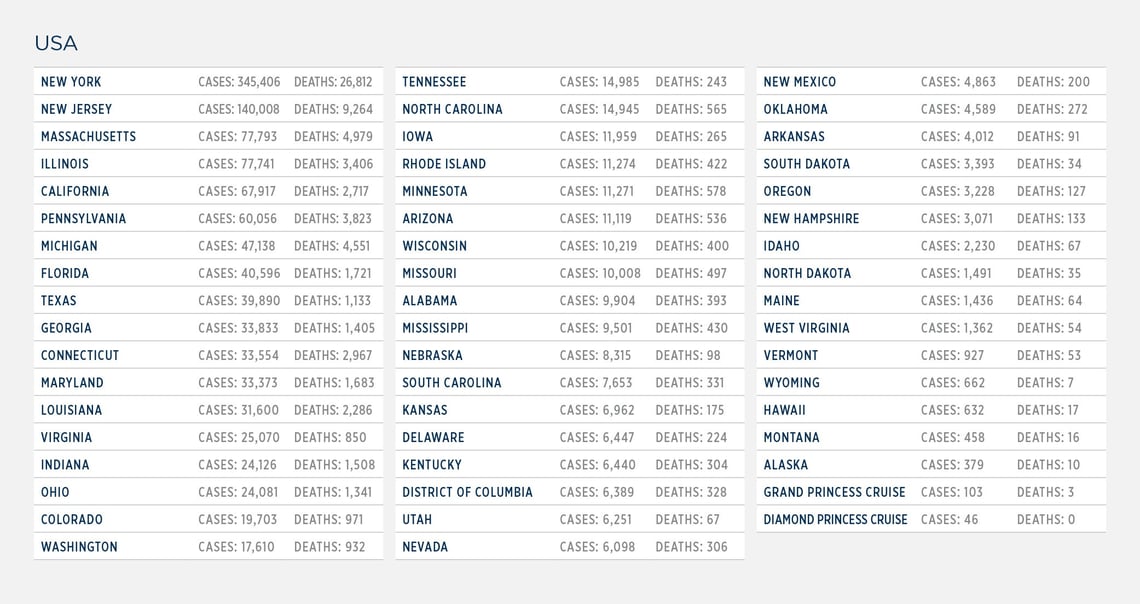 Latest global updates:

Russia continues to report significant numbers of daily new cases, with more than 10,000 new cases reported each of the last eight days. The country now has the fourth-most cases in the world and is on track to pass the UK in the next 24 hours.


In China, the city of Wuhan has reported a small spike in cases centered on a residential building, sparking fears of renewed lockdown.


South Korea has re-instated the nightlife ban in Seoul after a sick individual visited multiple bars and clubs. More than 40 cases have been traced back to this person.


Australia has begun to gradually ease restrictions on social gatherings and non-essential businesses.



Germany's

reproduction rate rose significantly on 09 May from 0.65 to 1.1 following relaxation of restrictions. This could lead to re-imposition of restrictions.
What we know:
Over 4,200,000 confirmed cases worldwide

285,000 deaths

1,500,000 recovered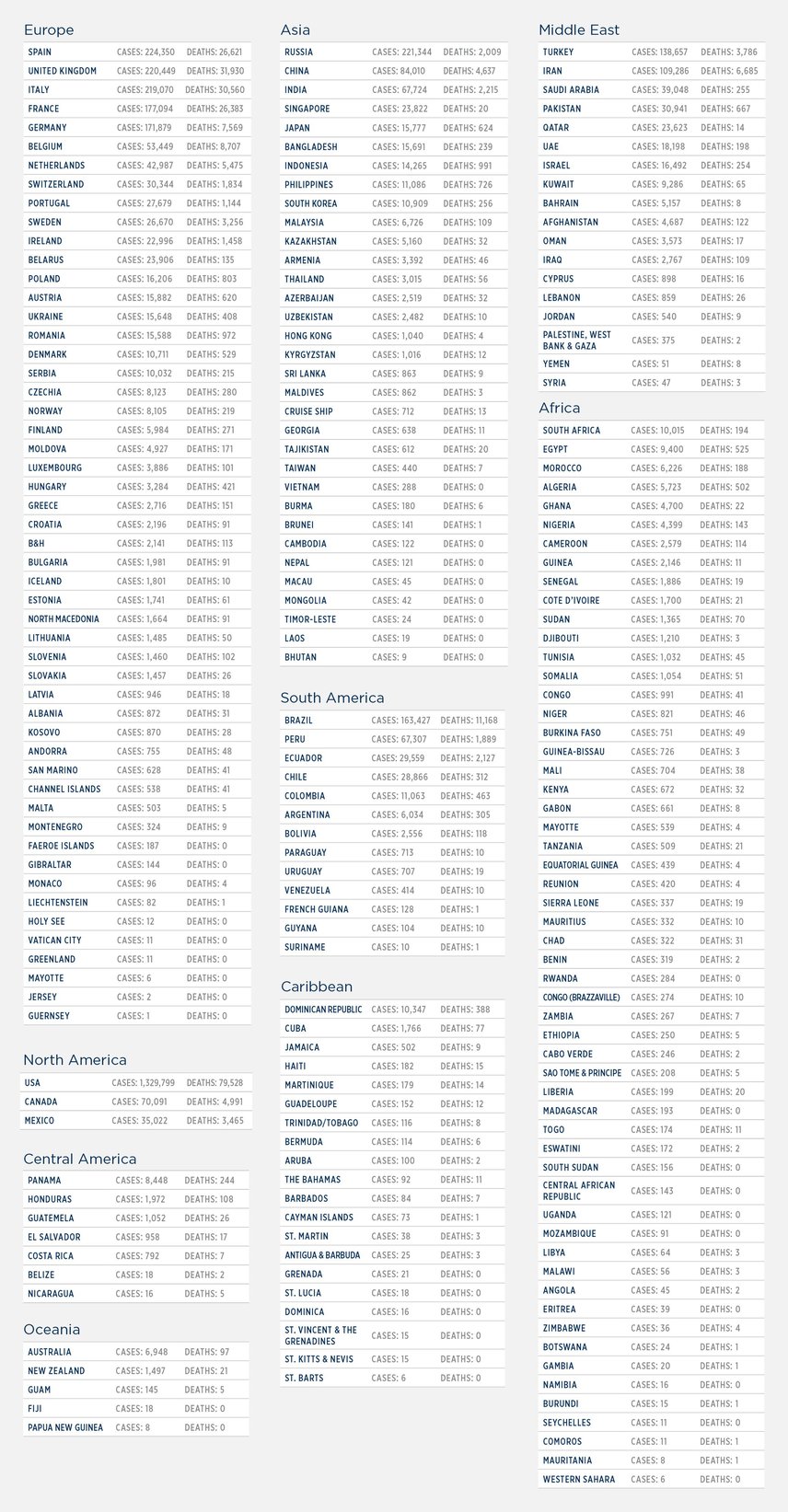 TRAVEL ADVICE
The U.S. State Dept. has issued Level 4: DO NOT TRAVEL guidance for the entire world amid the COVID-19 pandemic. In addition, Global Guardian recommends the following:

Return to the U.S. if currently abroad while commercial means are still available. Otherwise, prepare to remain abroad for an indefinite period.
Avoid all international travel.

Practice advanced careful hygiene measures, including frequent hand washing and sanitizing.

Practice "social distancing" while in public spaces.
OUTLOOK
Many countries in Europe are now starting to re-open limited parts of their economies and the success of those restarts will be key for how other nations handle lifting of restrictions. However, others, like Russia and Brazil, are seeing daily increases in new cases and are several months behind on likely re-opening.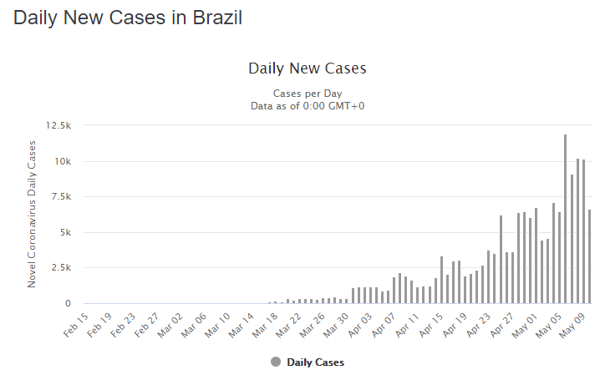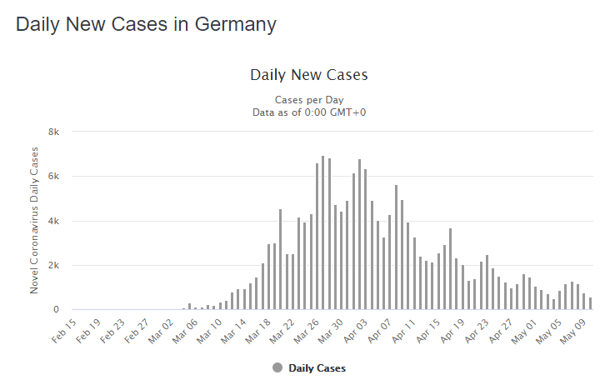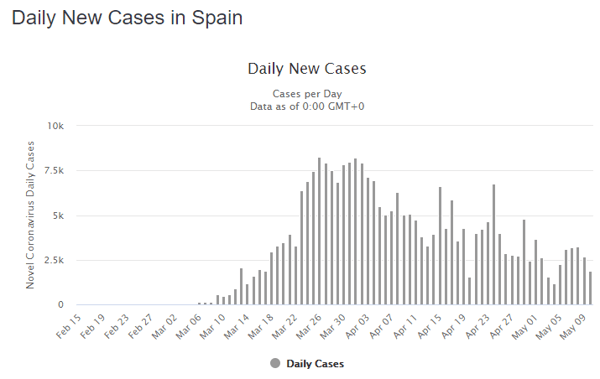 JOIN US FOR OUR UPCOMING WEBINAR: A Q&A Session with the Global Guardian Team
Wednesday, May 20 | 1:00 to 2:00 PM EST
As we navigate what the new normal looks like, Global Guardian continues to provide COVID-19 support, including regular intel reporting, employee trainings, protocols on returning to work safely, how we need to think about the future of travel, and more.
Join us for a webinar on Wednesday, May 20, where you will have the chance to ask your COVID-19 related questions and hear directly from Dale Buckner, CEO, Michael Ballard, Director of Intelligence and Dr. Chris White, Assistant Medical Director. The team will provide a 15-minute overview of the current COVID-19 status followed by 45-minutes of Q&A. To register, click here.