New cases and hospitalizations continue to rise across the country. The U.S. saw a record high 251,000 new cases on 18 December. Over the past week, there has been an average of 216,000 cases per day, an increase of seven percent from the average two weeks earlier. Hospitalizations are up 13 percent across the country compared to the same period two weeks ago. At least 115,000 Americans are hospitalized with COVID-19.
The U.S. has now recorded over 320,000 deaths. Daily deaths are increasing and remain high, up 19 percent from two weeks ago. The seven-day rolling average for daily deaths stands at nearly 2,700, up from 2,260 two weeks ago. South Dakota, Kansas, Rhode Island, and Pennsylvania have the highest per-capita death rates over the last week.





While new cases are dropping in previously hard-hit areas of the Midwest, they are rising rapidly in areas of the South and West, including Georgia, Arkansas, South Carolina, California, Tennessee, and Arizona.




Pfizer's vaccine received approval in the U.S. and the first doses were given to healthcare workers last week. The company plans to produce 1.3 billion doses worldwide by the end of 2021. The vaccine requires two doses to reach maximum efficacy.


Moderna's vaccine received emergency use authorization in the U.S. on 18 December. The company plans to distribute 5.9 million doses over the coming days and weeks. Moderna's vaccine requires two doses to reach maximum efficacy.

For the latest United States case counts, click here

.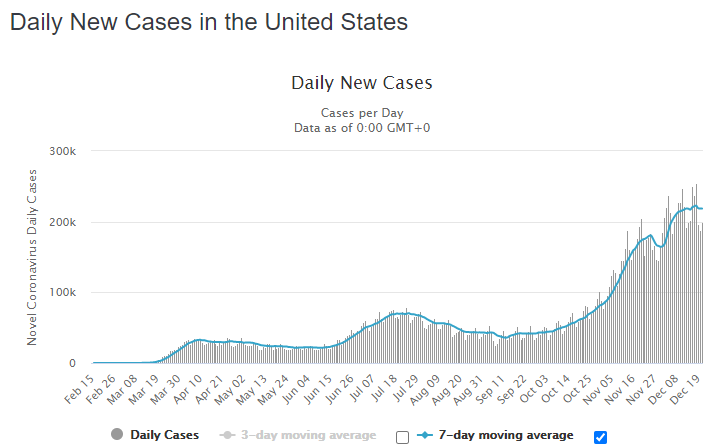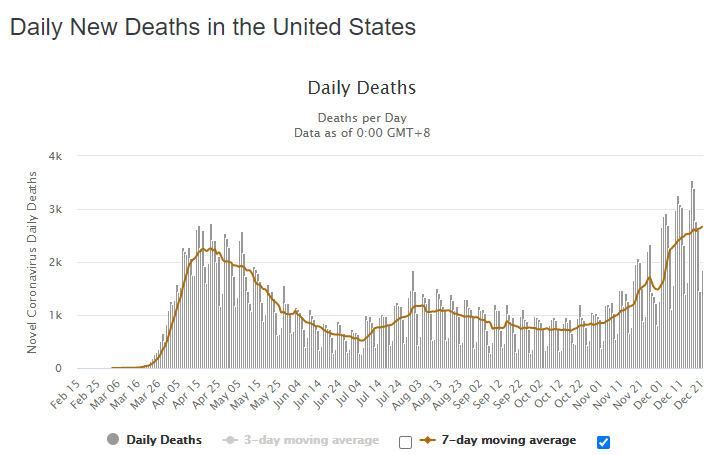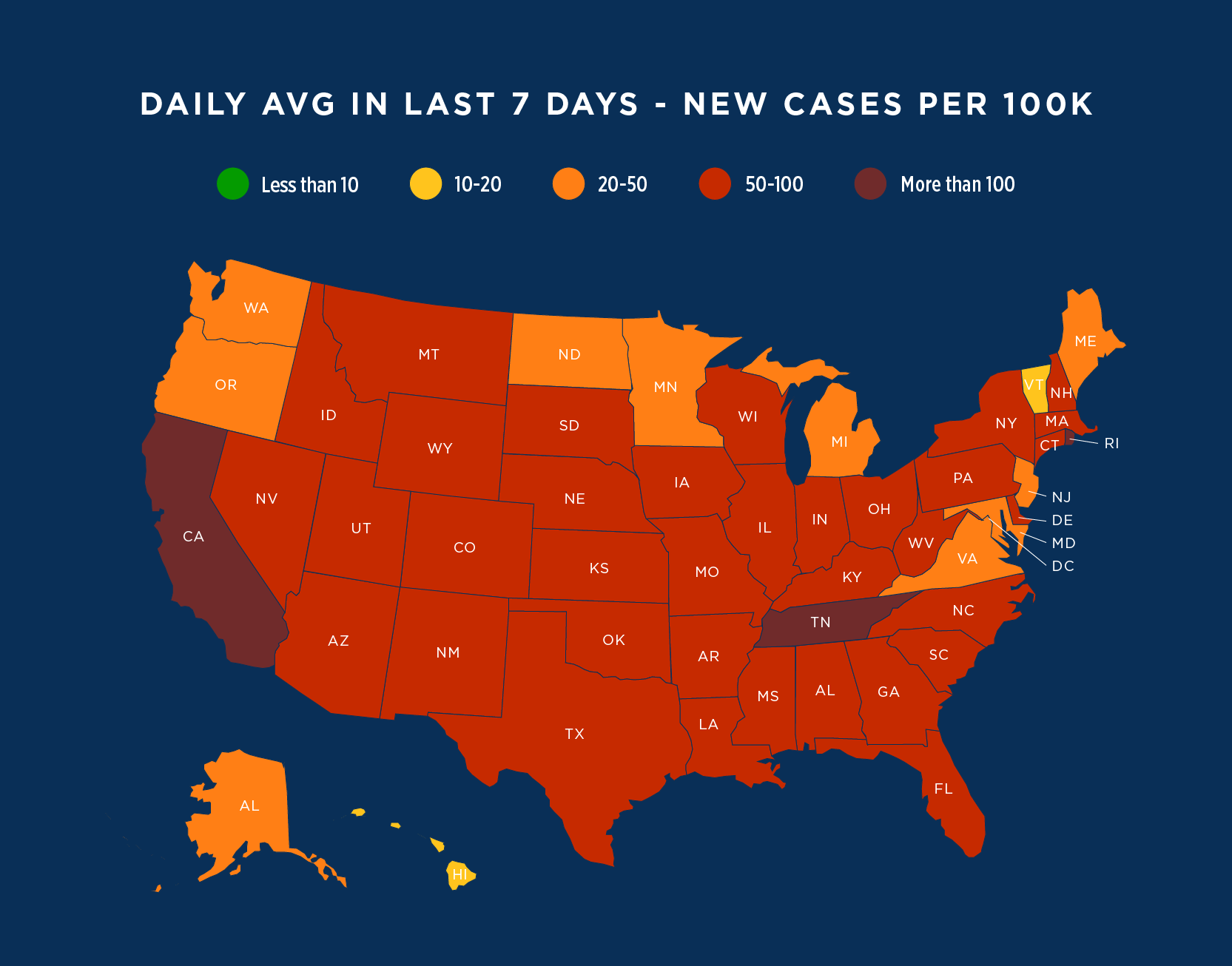 Latest global updates:
A new, more contagious variant of COVID-19 was announced in the United Kingdom over the weekend, prompting dozens of countries to ban flights from the UK.


France closed its border to England, causing tens of thousands of freight trucks to become stuck at the Dover border crossing. France is expected to re-open the border to freight late on 22 December.


Saudi Arabia halted all international travel for one week after news broke of the variant COVID-19 strain in the UK.


Brazil announced that effective 30 December, all international travelers, including Brazilian nationals and residents, arriving by air must present a negative COVID-19 RT-PCR test administered before departure not older than 72 hours and complete a health declaration form (DSV) to enter the country.


China announced it plans to vaccinate 50 million people by Feb 15, the Lunar New Year. The country has five vaccine candidates in late-stage testing; however, none have been authorized and no data has been released concerning their efficacy.
For the latest Global case counts, click here.
RESOURCES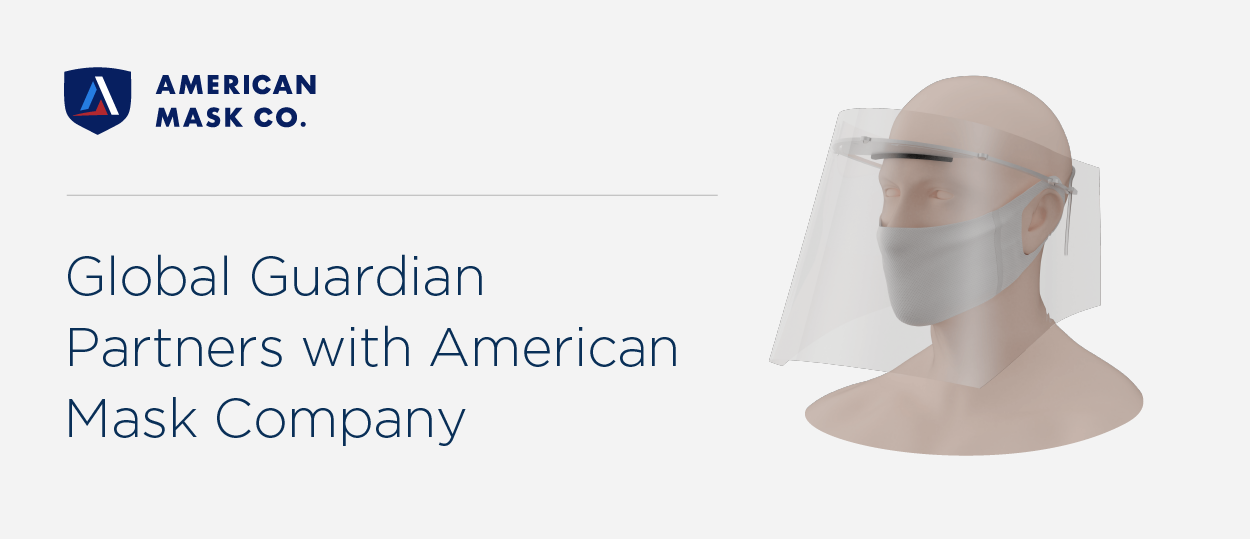 As COVID-19 cases continue to surge, high quality PPE remains an ongoing need. Global Guardian is pleased to partner with American Mask Company to support our client base and deliver high-quality PPE to businesses and organizations of all sizes and industries.
The American Mask Company was created to address the shortage and quality issues the U.S. has faced in securing protective face gear. Driven by the mission to deliver high-quality products that also support American jobs, all AMC products are proudly 100% made in the U.S. with American materials, by American workers.
All products meet government regulations, have been rigorously tested prior to distribution, and are 30% - 60% less expensive than the current market price. To learn more about the products, including the face shield, medical mask, and half mask respirator, click below.
Protecting Your Workplace and Employees: COVID-19 and Duty of Care Solutions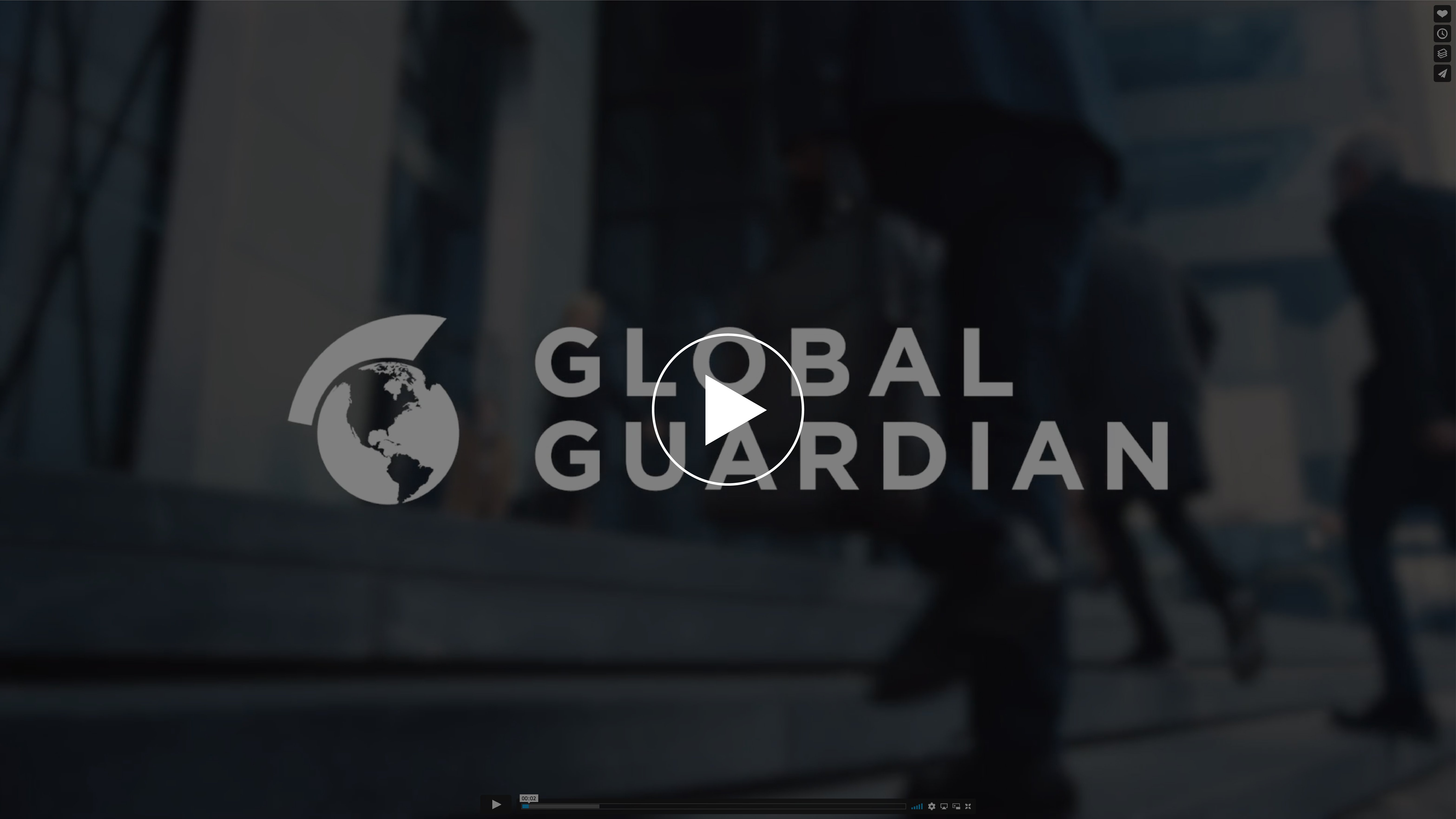 Ensuring the health and safety of employees is accounted for is crucial for employers as offices reopen amid COVID-19. Global Guardian is now providing Facility Duty of Care and Contact Tracing solutions to provide clients with turn-key technology needed to alert employees in real-time of potential infection and prevent further spread should a colleague test positive for COVID-19. Watch our quick introduction video to learn more.