Latest DEVELOPMENTS
The United States will lift international travel restrictions on 08 November for fully vaccinated individuals. Those vaccines approved by the World Health Organization (WHO) will be accepted. In addition, the U.S. land borders with Canada and Mexico will re-open to fully vaccinated leisure travelers. A negative test will still be required for international air arrivals.

Australia is expected to lift restrictions on international travel in November, several months earlier than anticipated, due to high vaccination rates inside the country. At least 58 percent of the country has been fully vaccinated, just ahead of the United States.

Cases, hospitalizations, and deaths have all steadily declined in the U.S. Hotspots are now focused in the upper Midwest where earlier cool temperatures have led to more indoor activity.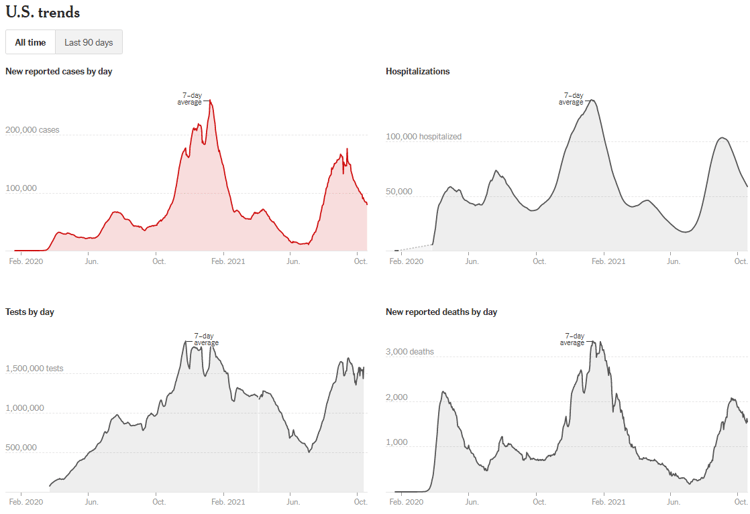 STANDING BY TO SUPPORT
The Global Guardian team is standing by to support your security and safety needs. To learn more about our corporate Duty of Care and Family Memberships, global tracking and intelligence platform (including COVID-19 updates and customized travel information), and medical evacuation capabilities, click below or call us at + 1 (703) 566-9463.