While the pandemic initially led to a drastic reduction in violent crime, civil unrest, and mass demonstrations, these risk factors have all seen spikes in the U.S. and globally as daily life and travel begin to pick back up.
In the U.S., violent crime, in particular homicides, are up significantly in major cities. Mass shootings, effectively paused during the pandemic, have seen a resurgence since March of this year. Incidents have occurred in Atlanta, Boulder, Colorado Springs, and Indianapolis. As workplaces and schools bring back staff and students, mass shootings will increase in frequency.
In Colombia, nationwide anti-government protests turned violent following the introduction of a tax reform bill. Tens of thousands of people took to the streets in Bogota, Cali, Medellin, and other cities to protest the bill and the government. Protests turned violent with riots, roadblocks, looting, and deployment of riot police. Dozens of people were killed.
Mexico is on track to set a record for homicides, breaking the record set in 2020 amid cartel clashes and security operations targeting organized crime leadership.
Global Guardian is proud to support organizations in over 100 countries with a suite of customizable security services and solutions, including Executive Protection and Asset Security.
---
Vetted & Tested Executive Protection
SECURITY AGENTS
Our security teams, comprised of former special forces personnel and law enforcement, possess the critical area and cultural knowledge, language skills, and local contacts to provide effective security and response services.
---
Secure Car & Driver Transportation
HOTEL & AIRPORT TRANSFERS
Global Guardian provides customizable international car and driver support for emergency and non-emergency transport, delivering a secure service with highly experienced personnel with detailed local knowledge and intelligence.
---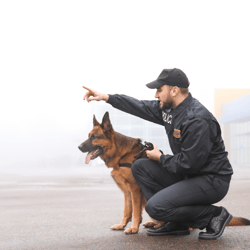 K9 Solutions
We work side by side with our canine companions to address a wide range of security needs and enhance the way we identify threats, prevent a crisis, and protect our people.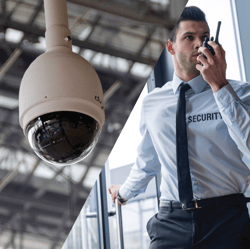 Hybrid Solution
VIRTUAL MONITORING & PHYSICAL GUARDS
With our Hybrid Guard Solutions, Global Guardian's asset security team deploys highly trained security guards supported by 24/7 digital monitoring capabilities, providing our clients with the assurance of a rapid response to prevent loss, damage, and unauthorized activity.
---
STANDING BY TO SUPPORT
The Global Guardian team is standing by to support your security requirements. To learn more about our customized security, executive protection, and asset security capabilities, click below or call us at + 1 (703) 566-9463.