The "old way" of doing business with little to no thought of threats to personnel, infrastructure, communications, and supply chain is over. Today's evolving threat landscape presents an unprecedented challenge for organizations, especially multinationals—and more than ever, geopolitics is shaping the international business environment.
As detailed in this year's Worldwide Threat Assessment from Global Guardian's intelligence analysts, the second and third-order effects of the Russia-Ukraine War and the West's decoupling from China have only begun to expose the fragile state of globalization, necessitating organizations to proactively assess resilience and prioritize business continuity planning.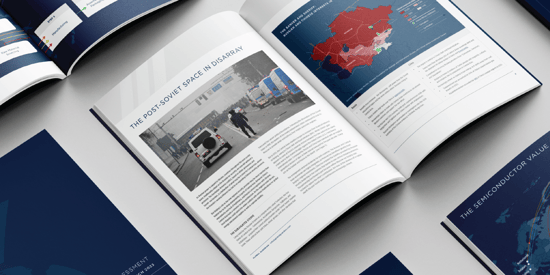 Inside the report, you'll find the following topics:
The Post-Soviet Space in Disarray
Chip Wars: The Geopolitics of Semiconductors
Age of the ABVIED
Little Blue Men: China's Gray Zone Fleet
To download your copy of this year's Worldwide Threat Assessment, complete the form below.
Receive Your Copy of the 2023 WWTA