New York City, New York (July 1st, 2016) - Global Guardian partnered with the United States Nordic Combined Ski Team to participate in the Cancer Research Institute ANSWER 2 CANCER charity cycling event.
Riders began their 25, 50, or 100 mile journeys with a procession through the United States Military Academy at West Point before continuing through the Lower Hudson Valley. With clear skies, temperatures in the high 70s, and a balance of beautiful but challenging terrain, the Lower Hudson Valley proved to be an excellent home for the event. Over $800,000 was raised, with 100% of that money going directly to critical immunotherapy research.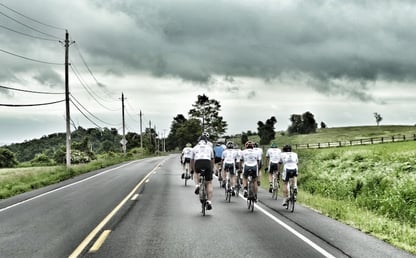 The A2C cycling event is the signature grassroots fundraising initiative for CRI's Cancer Immunotherapy Month in June. Cancer Immunotherapy Month takes place on an annual basis in the month of June and is the cornerstone of the Cancer Research Institute's Campaign to White Out Cancer. During Cancer Immunotherapy Month, CRI organizes a series of educational, fundraising, and online events--all designed to raise awareness and critical funds for scientific research
Bristol-Myers Squibb served as official event sponsor.
About Global Guardian
Global Guardian is a provider of world-class security and duty-of-care solutions, custom-tailored to the individual needs of its global client base. Its extensive local knowledge combined with an industry best approach make it a leader in international travel security and safety. The company offers an integrated suite of services that help clients identify and mitigate the risks of traveling and doing business both overseas and domestically. These services include personnel tracking, emergency response, security and transportation support, security assessment and training, intelligence and due diligence support, medical services and transportation, emergency and custom aviation, cyber security, and video surveillance monitoring in over 100 countries around the world.
Find out how our team can support your security needs. For assistance, call our 24/7 Operations Center at 703.566.9463 or click below.