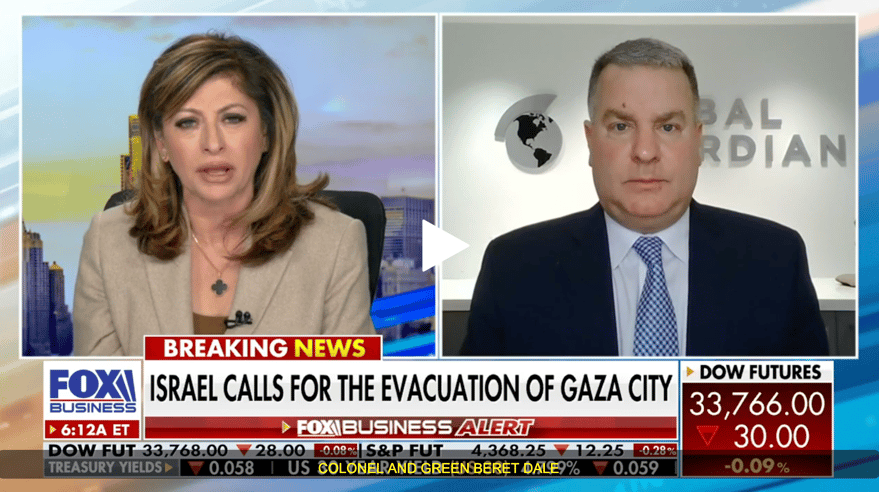 "The word easy doesn't apply."
In an interview on Mornings with Maria on Fox Business, Global Guardian CEO Dale Buckner discusses the Israel-Hamas war, sharing insight on Global Guardian's evacuation efforts in Israel as well as the potential difficulties in getting civilians to safety as Israel readies its ground offensives.
---
ABOUT GLOBAL GUARDIAN
Global Guardian is a McLean, VA based global security firm that provides its clients with access to a comprehensive suite of security services. Its capabilities include personnel tracking supported by a dedicated 24-hour Operation Center, a full range of personnel-based security and executive protection services, medical support and transportation, travel intelligence and emergency response and evacuation services in over 125 countries. Global Guardian's suite of risk mitigation services provides organizations with innovative and cost-effective solutions to help them protect their staff and business operations around the world.
Find out how our team can support your security needs. For assistance, call our 24/7 Operations Center at 703.566.9463 or click below.