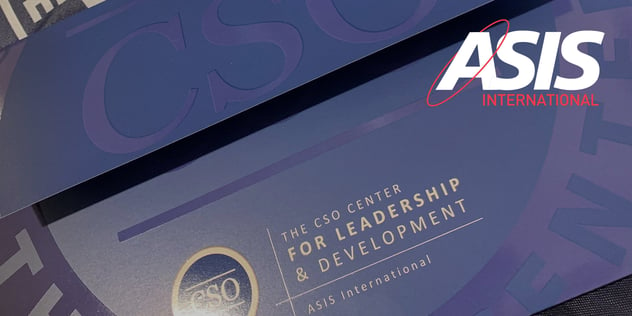 Today concludes the 12th Annual ASIS CSO Summit where Global Guardian was a proud Gold Sponsor. Thank you to ASIS International for bringing this year's event to our neighborhood in Washington D.C.
We thoroughly enjoyed participating and listening to all of the idea sharing, problem-solving, and keynote speakers while building new relationships with other leading security executives from some of the largest and most influential organizations.
The next time you are in the D.C. area, we invite you to visit Global Guardian Headquarters just down the road in McClean, Virginia. Contact Grant Brown at Gbrown@globalguardian.com to schedule your visit to Global Guardian headquarters today.
ABOUT GLOBAL GUARDIAN
Global Guardian is a McLean, VA based global security firm that provides its clients with access to a comprehensive suite of security services. Its capabilities include personnel tracking supported by a dedicated 24-hour Operation Center, a full range of personnel-based security and executive protection services, medical support and transportation, travel intelligence and emergency response and evacuation services in over 100 countries. Global Guardian's suite of risk mitigation services provides organizations with innovative and cost-effective solutions to help them protect their staff and business operations around the world.
Find out how our team can support your security needs. For assistance, call our 24/7 Operations Center at 703.566.9463 or click below.