The vaccination program rollout continues to improve, with just over 1.72 million shots administered on average in the last seven days. This compares with just over 1.3 million doses administered per day on average two weeks ago. So far, around 39.7 million people have received at least one vaccine dose.

At current pace, 50% of the population will have been at least partially vaccinated by late June, with herd immunity, estimated around 70%, reached in early September. These projections will likely move forward as daily vaccinations increase.

Most states have vaccinated frontline healthcare workers and many have opened up doses to teachers, those over 65 or with compromising conditions, and essential workers, including grocery store employees, and police, fire, and EMS.

The CDC recently released guidance on safe school reopening strategies.
For the latest United States case counts, click here.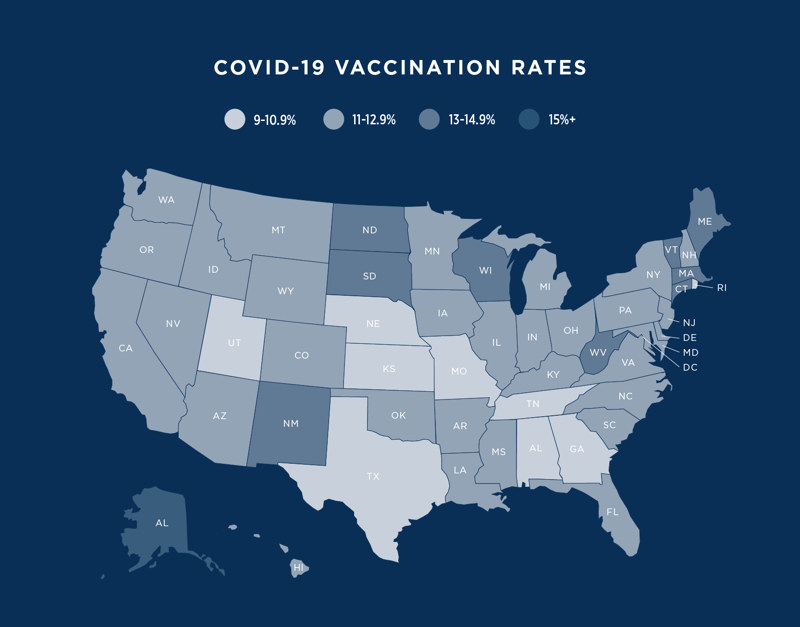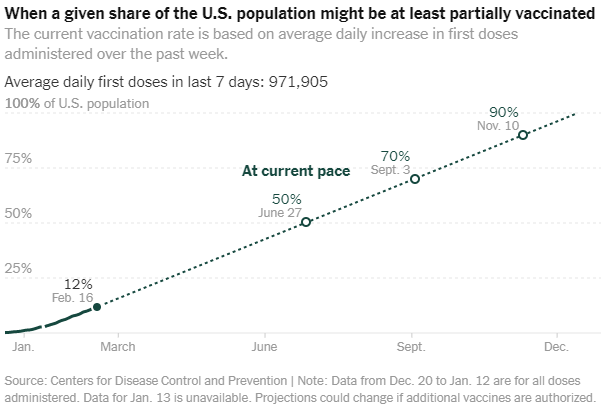 Latest global updates:
Japan began to rollout vaccinations to healthcare workers, with plans to reach the general population by summer. Japan relies on other countries for it's vaccine supply and has only approved Pfizer's so far.


South Africa received 80,000 doses of the Johnson & Johnson vaccine. The country halted its rollout of the AstraZeneca vaccine after results showing it failed to prevent mild or moderate illness from the variant found in the country.


The European Commission secured a contract for an additional 300 million doses of the Moderna vaccine for distribution across the EU.


The city of Auckland, NZ ended a lockdown after tracking down and tracing a cluster of six cases.


Health authorities in Germany have noted rapid growth of the more infectious UK variant in the country. Officials said that the variant now accounted for 22 percent of tested coronavirus samples, up from 6 percent at the beginning of February.


Chinese police broke up a counterfeiting ring that had manufactured and sold 580,000 vials of fake COVID-19 vaccine worth $280 million. At least 600 vials had been sent overseas.


For the latest Global case counts, click here

.




RESOURCES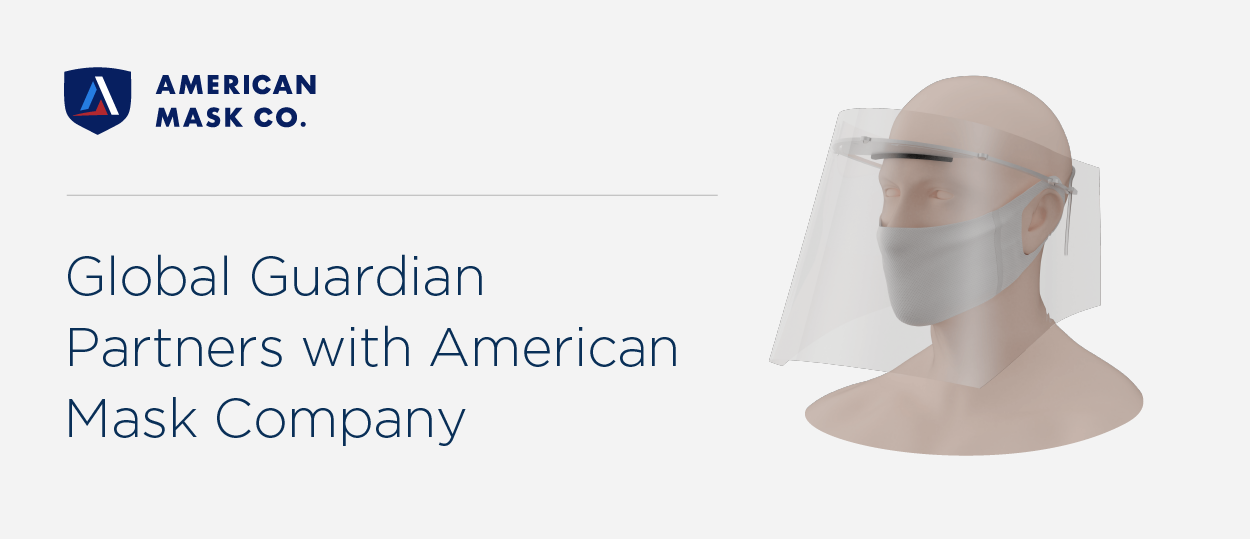 As COVID-19 cases continue to surge, high quality PPE remains an ongoing need. Global Guardian is pleased to partner with American Mask Company to support our client base and deliver high-quality PPE to businesses and organizations of all sizes and industries.
The American Mask Company was created to address the shortage and quality issues the U.S. has faced in securing protective face gear. Driven by the mission to deliver high-quality products that also support American jobs, all AMC products are proudly 100% made in the U.S. with American materials, by American workers.
All products meet government regulations and have been rigorously tested prior to distribution. To learn more about the products, including the face shield, medical mask, and half mask respirator, click below.
Protecting Your Workplace and Employees: COVID-19 and Duty of Care Solutions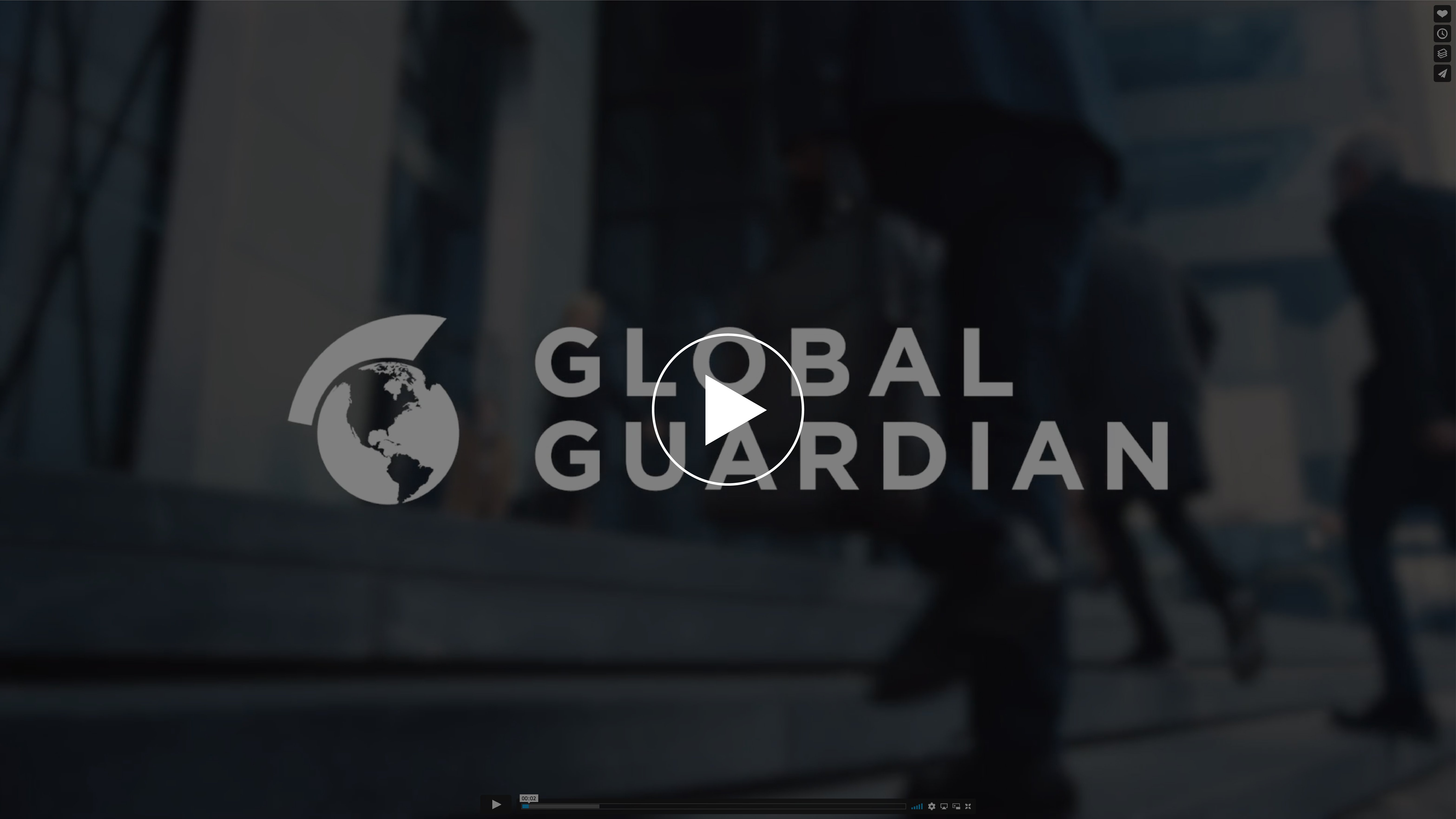 Ensuring the health and safety of employees is accounted for is crucial for employers as offices reopen amid COVID-19. Global Guardian is now providing Facility Duty of Care and Contact Tracing solutions to provide clients with turn-key technology needed to alert employees in real-time of potential infection and prevent further spread should a colleague test positive for COVID-19. Watch our quick introduction video to learn more.