On the night of November 13, 2015, gunmen and suicide bombers launched coordinated attacks on the Bataclan concert hall; the Stade de France, a major stadium; and restaurants and bars in Paris. As we at Global Guardian learned of the attacks our team quickly realized that two teenage girls—who were carrying Global Guardian's mobile app—were in the vicinity of the deadliest attacks in France since World War II and the worst terrorist attack in Europe since the Madrid train bombings in 2004.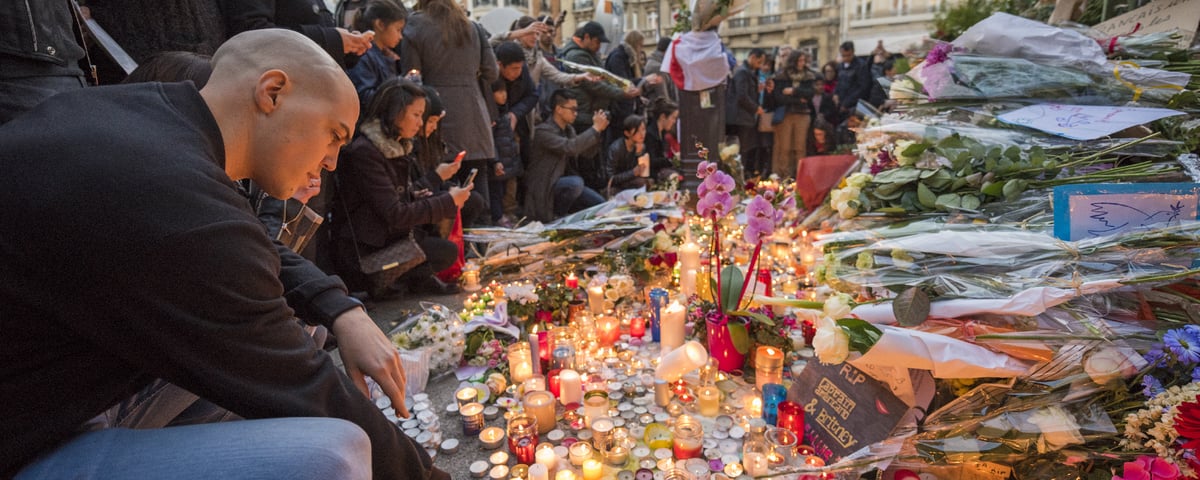 Corey Johnson, president of the Special Operations Division at Global Guardian and a U.S. Marine Corps veteran, reached out to the girls who were unaware of their predicament. "They were in the next building over from the concert hall where a terrorist attack was unfolding. I saw them on the app, so I started calling them," Johnson recalled. When the girls responded, they were informed of the shootout—it was the first time they had heard of the attacks. Global Guardian swiftly dispatched a local Paris team to extract them. "We had our teams there within 22 minutes and brought them to safety," said Johnson. One hundred and thirty people were killed in the attacks and more than 400 others wounded.
Johnson cites this example to underscore the importance of having a network on the ground that is able to help clients within a matter of minutes—when even the slightest delay can be the difference between life and death. "We are moving in and solving problems in minutes. We have the capability already on the ground," explained Johnson.
---
The Global Guardian Advantage
When Global Guardian was launched in 2012, it had a network of teams that spread across a dozen countries—Brazil, Colombia, Egypt, Haiti, India, Iraq, Kenya, Mexico, Nigeria, Russia, Saudi Arabia, and Uganda. Today, that network, which provides 24/7 emergency response capabilities, extends to 131 countries. Unlike most of its competitors, who drive or fly teams in to foreign countries during a crisis, Global Guardian's vast local network gives it its edge.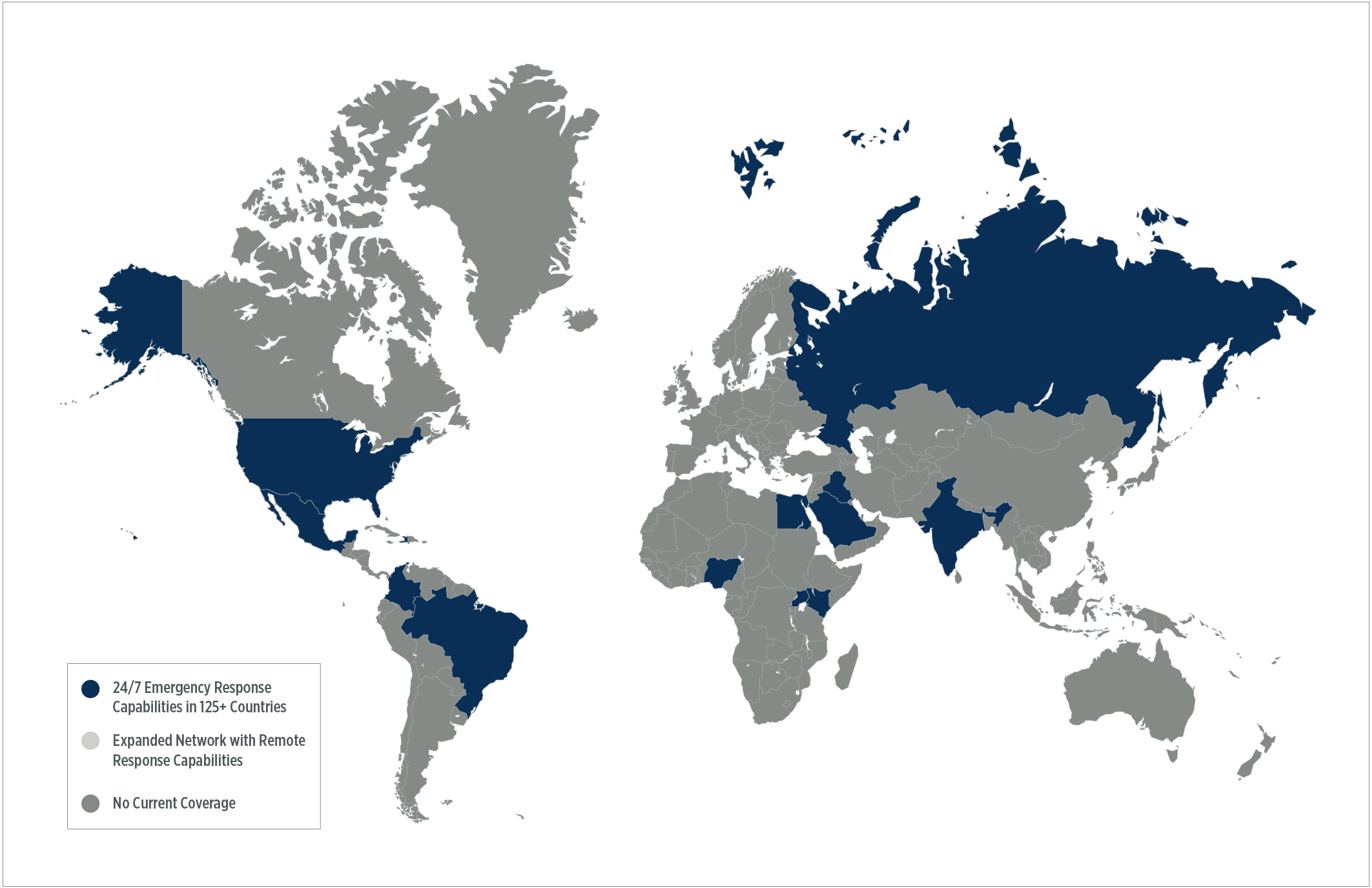 Global Guardian's 24/7 emergency response presence has grown from a dozen countries to 125+ in less than 10 years.
"The traditional model that our competitors use is to fly people into these countries. The issue there is it takes a lot of time to get people into a country," said Mike Ballard, director of intelligence at Global Guardian. Moreover, he added, global lockdowns imposed in response to the COVID-19 pandemic have "exposed that this response model really is not going to work."
Noting that pandemic-related travel restrictions have made it "borderline impossible" to fly a team into a country with a travel ban, Ballard pointed to the advantage of having a local presence—a team that is neither hindered by lockdowns nor hampered by quarantines.
"You want folks who are local, who know the area, know where the best hospitals are, know the right people to contact, are authorized and able to carry weapons, have access to armored vehicles, and have all the right insurance and licenses," said Ballard. With Global Guardian's network "it is a combination of that immediate response along with the local knowledge that you are going to receive," he added.

Ariel Kern, director special operations at Global Guardian, said teams can respond "within seconds and minutes, not in a matter of hours or days." He noted that there have been many instances in which Global Guardian has had an agent "literally in the same hotel" as the client during a crisis.
Kern said none of Global Guardian's competitors has such a vast global network, let alone in 131 countries. "There is none that has this footprint that we have with real people—not just a map," he said.
Global Guardian is somewhat unique in its use of a global network or partners to ensure a client can meet its duty of care responsibilities. "No other competitor has this [model] because it is a lot of work," said Johnson.
In some countries where Global Guardian does not have a local team, one from a neighboring country is available to make the short trip across the border in the event of a client emergency. Such an extended network with remote capabilities is critical because "you already have a team that you trust [in a foreign country]—they are trusted, they have been vetted, we have used them for missions successfully," said Ballard.
"At the end of the day, there are literally only two countries in the world that we would have a really hard time operating in—North Korea and Iran. Other than that, if you have something going on [in any other country in the world] we are there or will figure out how to get there," said Johnson.
Global Guardian informs its partners before a client travels to a foreign country and, in the event of a crisis, once a mission is underway, is in constant touch with the team on the ground while simultaneously relaying updates to the client.
---
How Global Guardian Selects its Partners
Global Guardian takes the process of picking partners and ensuring that they meet its high standards very seriously. The global network has grown on the basis of anticipated client requirements. The teams "we find and vet people who share our thought process and values," said Jeff Stacy, director of operations at Global Guardian who served as a combat medic in the U.S. Army. "Our values are that we have high expectations for customer service," he added.

Vetting
The first step is locating a qualified vendor. That's the real hard work, admits Jimmy Hester, vice president of client relations at Global Guardian who helped build the original network.

Potential partners, a majority of whom have a military background or are first responders, are usually known to and referred by Global Guardian team members. But, Kern said, "this is not a buddy-buddy network."

"Everyone who is referred to us has to go through the same [vetting and testing] process, whether he was referred to us by a client or one of our team members," Kern said.
The vetting process typically includes a scrutiny of the potential partner company's leadership, its licensing and certification, and ensuring that it is not involved in any nefarious activity, including bribery and corruption, that may make it a subject of Office of Foreign Assets Control (OFAC) sanctions.
Testing and Training
The next step is testing potential partners to ensure that they have the right skills and measure up to Global Guardian's exacting standards. Partners are tested and run through multiple scenarios.
Executive protection is a critical capability. "We're looking for trained drivers not a limousine chauffeur. A trained driver will use his car to get you out of any kind of situation," said Hester, emphasizing the importance of situational awareness. "We don't want the Jason Bourne-type guy who thinks he has to run to the gunfire. I want him to be able to recognize that the gunfire is going to happen prior to it happening and be able to move my principle—the person we are protecting—out of the situation before the situation ever develops."

Furthermore, the partner should be able to communicate in English and have a 24-hour operations center in order to keep in contact with Global Guardian's U.S.-based operations center. "If they can't do that, they wouldn't even make it into the first round of selection," said Hester.
What's more, said Kern, "You want a facilitator that understands how to service a high-net-worth family or a corporate client."
Global Guardian runs regular trainings for its teams. These trainings are conducted in the United States as well as in the foreign country.
Building relationships
Global Guardian is invested in its partners. "I talk to these guys on the weekends. I talk to them about their kids," said Johnson. "It's a relationship at this point. That's why they are so responsive to us."
Vendors' relationships with key local actors are just as important. "As much as doing the job of security is our main focus, a lot of those guys often find themselves in an executive assistant kind of position; helping people out with small problems. That's where those connections become so important," Stacy said. "If the vendor knows the president of a certain country, while it may have nothing to do with security, it means all the world to the client when we are able to make those connections at a moment's notice," he added.
---
Lessons Learned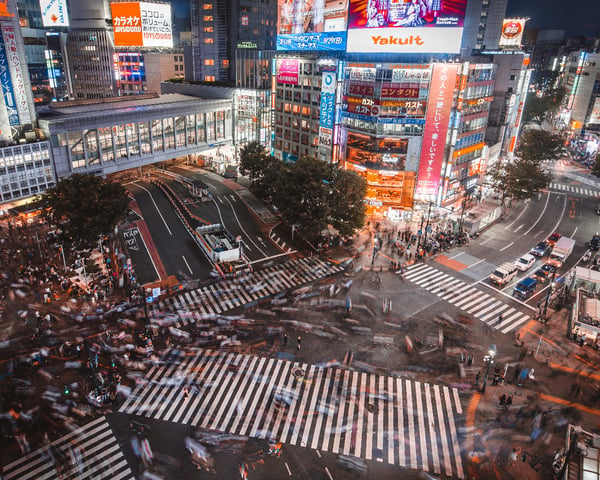 As Global Guardian has built its international network over the past decade, its leadership has learned some critical lessons along the way.
Emphasizing the importance of regular testing, Ballard said: "Even if you have had a good experience, you still want to keep testing [the teams]. Even if they are a great partner, you want to make sure they still have those capabilities."
Johnson said Global Guardian's expansion of its global reach has not been an exercise in "checking a box and adding another country to our network." All partners are put through a similar rigorous vetting process.
Stacy, meanwhile, is mindful of the pitfalls of complacency. "In the security field, complacency is just as bad as somebody that just has no security experience at all," he said. "I don't care that they are our best team or a company that has never failed us. When they do fail us… their history almost always becomes irrelevant at that point," he added.
At the end of the day, Kern concluded, "security is one part, but we are facilitators. We are service providers who are committed to real outcomes." This credo was underscored when the phones of two young women began ringing on a chilly Paris night in November 2015.
---
STANDING BY TO SUPPORT
The Global Guardian team is standing by to support your security requirements. To learn more about our comprehensive Duty of Care membership, emergency response, executive protection and transportation, and other customized security solutions leveraging our network of in-country response teams, complete the form below or call us at + 1 (703) 566-9463.